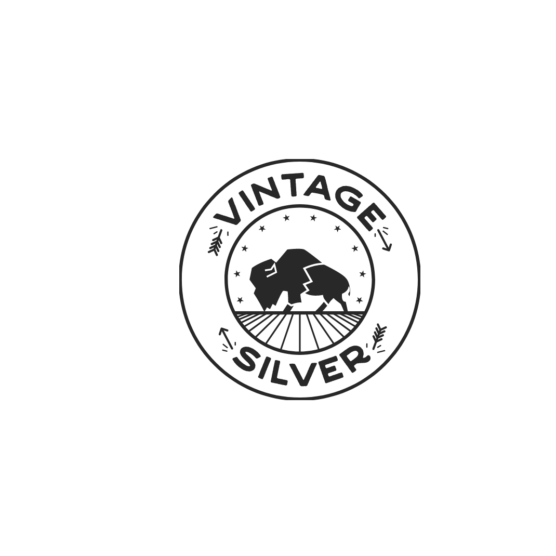 If you've been struggling to learn the history of a vintage gold or silver bar, you'll know the frustration of trying to find information from the bar's hallmark and limited details. That's where VintageSilver.com can help as the world's first searchable visual database of vintage silver bars, historical refineries, and their hallmarks.
As a searchable database, the website makes it easier for you to identify a refinery's hallmark through the names, characteristics, locations, and font types found on your gold or silver bars.
Visit https://www.vintagesilver.com for more information.
The website provides silver bar collectors and enthusiasts like you with a one-stop destination for vintage bar identification and research.
Due to the wide range of mines and refineries having existed throughout the history of the United States, identifying and learning the history of a vintage silver bar and its origins can be challenging. Furthermore, the history of gold and silver mining offers a unique insight into the country's history. VintageSilver.com's website is the world's first database for gold and silver bars that brings together all the known information regarding historic silver bar makers and their hallmarks.
The website currently has listings for multiple historic refineries spanning the entire US, including Arizona, California, Montana, and Ohio. Additionally, the comprehensive resource also features overseas refineries, such as those located in China.
When visiting the website, you can use any details you can find on your vintage bar to refine your search, including its hallmark, general shape, weight, estimated mintage date, and any distinguishing features it may have. Once located, the website's listing provides details on the bar's refinery with historic details and any similar bars made by the company.
To make the database easier to navigate, VintageSilver.com is predominantly focused on vintage bars, meaning those minted over 40 years ago. However, they do include listings for any modern bars that offer unique and collectible qualities or are directly related to historic refineries.
As an ever-evolving project, the vintage bar website is consistently adding newly found vintage bars and refineries to its database. Visitors can also submit their own contributions to the website, allowing it to continually grow its database through the efforts of the vintage bar community.
A spokesperson for VintageSilver.com said, "We're working hard to gather the most comprehensive reference database available anywhere online."
Identify the historic refinery of your vintage gold and silver bars with VintageSilver.com's searchable visual database today!
For more information, you can visit https://www.vintagesilver.com where you can start your search today!