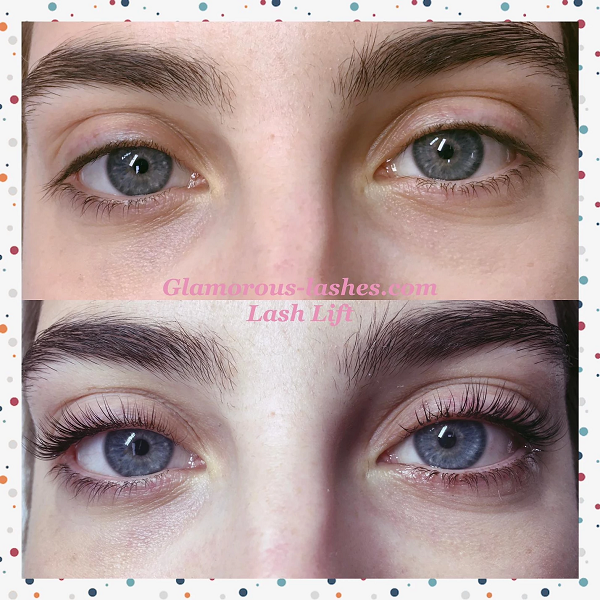 Have you ever tried to do your own lash lifts at home using a clunky eyelash curler and been let down by the results? If so, you should be made aware that using eyelash curlers or perming rods can actually cause damage to your natural lashes and even pull them out. Luckily Glamorous Lashes, an award-winning eyelash studio based near the world-famous Oxford Street in London, has the answer.
The salon's lash lift service is perfect for you if you are looking for a natural alternative to eyelash extensions that will still provide you with the voluminous look you desire. The eyelash artists in the studio's team have specifically designed the treatment to avoid issues commonly found in the above-mentioned methods and keep your lashes looking natural and beautiful. Glamorous Lashes is for you if you want to get a healthy and safe lash lift that lasts longer.
Find out more now at https://www.glamorous-lashes.com
The lash volume lift (LVL) is a new lash treatment that defines and curls natural lashes in one painless and relaxing treatment. The innovative technique will gently lift and straighten your lashes from the roots giving a thicker and voluminous lift to your natural lashes. The lashes sit upwards towards the brow line to elevate and give freshness to the face.
With the recent updates from the salon, rather than using perming rods or clunky eyelash curlers, you will be treated with silicon shields that are developed to be more comfortable for your lashes. The studio offers a range of silicon sizes to accommodate different lash lengths.
As part of the service, a lash technician will give you a brief consultation to explain how the LVL will process will work. Through this discussion, you can share your desired look and the artist will work with you to reach that goal.
Take a look at their Instagram account to see that Glamorous Lashes are a favourite of many well-known celebrities and influencers. Their experience and attention to detail make them the perfect choice for customers looking for that extra special look and it shows. Most of the celebs in the list prefer eyelash extensions, especially the 3D Russian/Hybrid Volume Lashes which offer a striking and sophisticated look. They have super soft individual lashes applied to each lash (approximately 200-250 lashes per eye) and this helps them to look and feel both real and amazing.
Founded in 2007, Glamorous Lashes has established itself as one of the leading lash specialists in London, they aim to create the perfect look for their customers whilst using quality products that care for your natural lashes. Currently, the studio has the most 5-star Google reviews of any eyelash salon in the whole of the UK which is an incredible feat.
Interested parties can find out more at https://www.glamorous-lashes.com or book by calling +44 7964 167029.