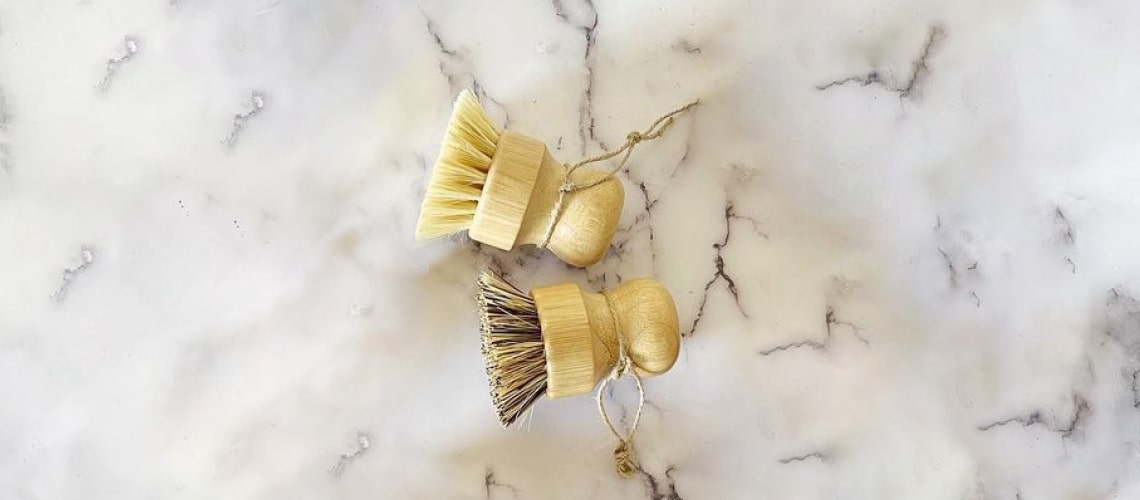 A good scrubbing brush is essential in any kitchen - and if you're tired of the same old plastic ones, the new one available on Doviast may be exactly what you need!
Featuring stiff but malleable bristles designed for heavy-duty cleaning, the new product is a suitable option if you're looking for a practical solution for scrubbing out stains, cleaning shower build-up, removing labels from jars, and pretty much anything else that needs a good scrub.
Get it today at https://doviast.com/scrub-brush-for-pots-pans
Made by husband-and-wife team Mother Earth, the new product is in line with Doviast's focus on sustainability and practicality. The handle is made of wood, while the bristles are a mixture of palm and sisal fibers - both of which are biodegradable and durable. This makes the brush a reliable, more ecologically sustainable alternative to traditional plastic pot scrubbers, which can take hundreds of years to decompose in landfills.
You'll also love just how versatile this scrub brush can be. It works well on a variety of surfaces, including cast iron, ceramic, and non-stick pans. However, you should use it with care on non-stick surfaces to avoid damaging the coating. Easy to clean and maintain, you can get a good 6 to 12 months out of this brush before you need to replace it.
For extra portability and accessibility, the brush comes with a twine loop for hanging, making it easy to store and keep within reach when needed - an especially useful feature if you're trying to reduce clutter in your kitchen.
With the latest update, Doviast continues to expand its range of high-quality household products from sustainable manufacturers. The e-store features a variety of products in categories including gadgets and electronics, pet supplies, toys, and many others.
A satisfied client said: "I hate touching sponges or rags - basically anything that gets the gross dishwater smell. These are fantastic, great for scrubbing, and pretty sturdy. Some of the bristles have fallen out so I know it won't last as long as the plastic ones, but that's a small price to pay for it being biodegradable."
Give yourself - or your partner! - a surprisingly practical gift this Christmas with the new scrub brush from Doviast.
Order yours now at https://doviast.com/scrub-brush-for-pots-pans