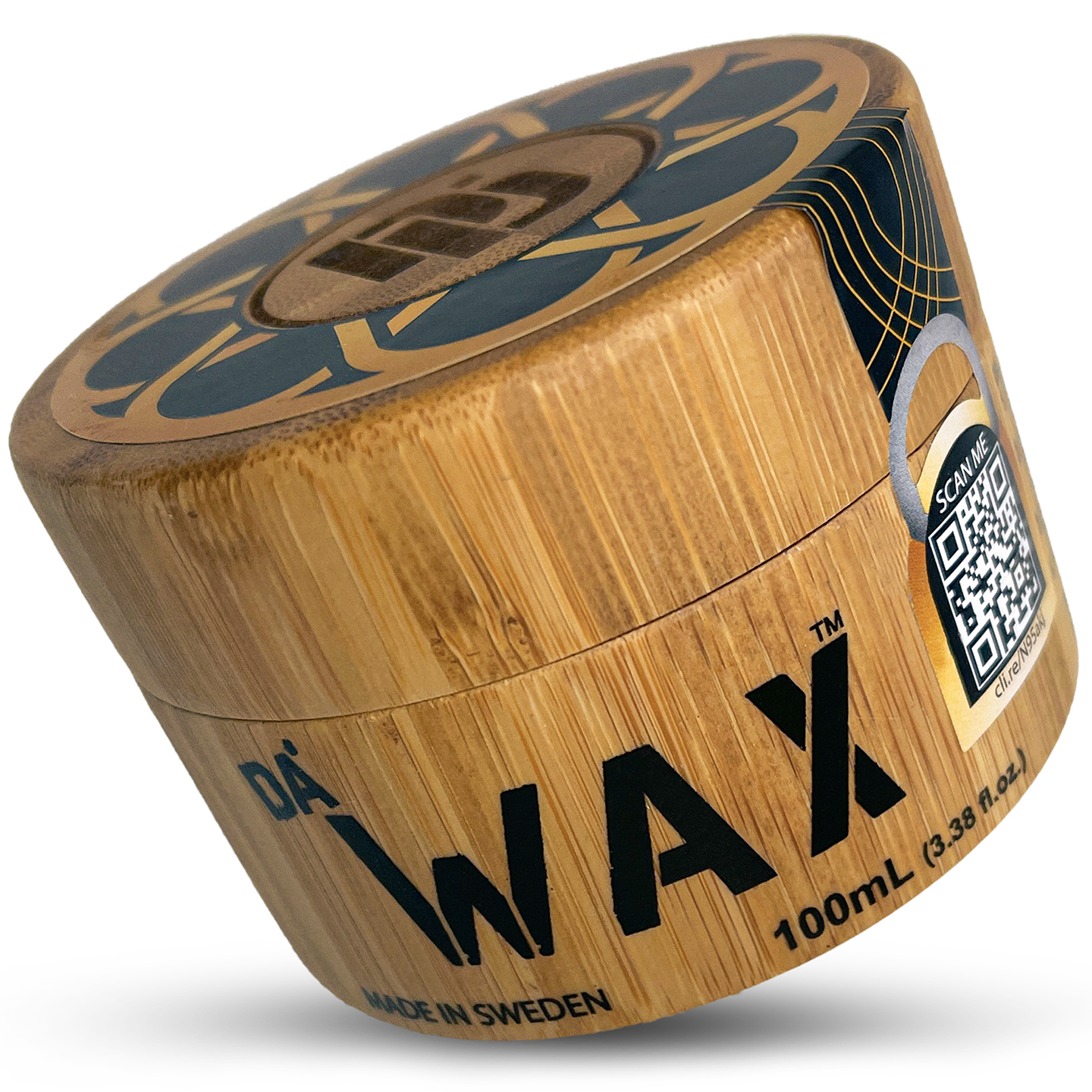 There's nothing more disappointing than a hair product that gives in and flops after an hour of wear - or more irritating than a hairdo that just… doesn't. But with the great strong-hold formula from Swedish hair care experts, Da'Dude, their Da'Wax product will keep your hair immovable and styled all day and night - no matter what you get up to!
Their latest updates provide you with a quick and convenient way to purchase the product via Amazon UK, with free one-day delivery for Amazon Prime subscribers.
Click Here for more information.
Presented in an eco-friendly, stylish bamboo container and hessian bag, the updated premium hair wax makes a great gift for men interested in personal grooming.
The lightly-fragranced Da'Wax formula from Da'Dude is well-suited to all hair types and has been tested against the extreme, harsh Sweden weather in the dark of winter. As such, the resistant hair product has been found able to withstand even the coldest, dampest of days and nights, whether your hair is coarse and thick, thin and fine, or even curly and unruly.
Learn more at https://youtu.be/rSqH5ZWt21o
Reviews of Da'Wax are overwhelmingly positive, praising the strong, gravity-resistant formula for its ability to hold up even the tallest styles. With a fresh scent that's clean and mild, the wax itself is also paraben- and sulfate-free, ideal if you're health and eco-conscious.
To use, the brand recommends warming up a small amount between the base of your palms, softening the formula for total malleability while styling. When used as instructed, only a small amount of product is needed, and since the bamboo packaging contains 100ml, one purchase is enough to last you at least six months.
Offering a sheen-free, matte finish that helps keep your hair looking untouched and natural despite defying gravity, the formula can also be re-softened with a tiny amount of warm water, to be re-shaped for a day-to-night style. You can also add a little extra product for a shinier, glossier finish.
"I've been using the entire hair range for eight months, fantastic products and equally unparalleled service," said one satisfied customer. "The wax is the best I've used, a little goes a long way, so it's excellent value for money. Living in the Scottish Highlands, the weather isn't that fair on the hair however, Da'Wax withstands the best of it. Don't hesitate, give it a try… and if you have any questions, the Da'Dude team always responds."
Da'Wax from Da'Dude is the natural, super hold formula you can trust for hair that doesn't budge, no matter the weather!
Ready to learn more? Visit https://www.dailymoss.com/this-natural-hair-wax-for-men-provides-a-matte-finish-with-all-day-strong-hold/ to take a look.