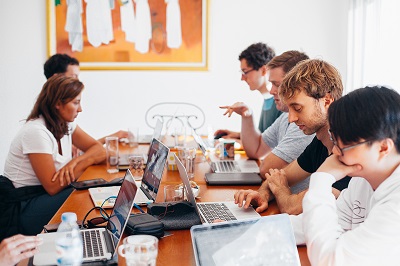 If you want to move your accounting system to the cloud and scale your business, it's hard to beat QuickBooks. It has everything a growing company needs to sustain its momentum.
QuickBooks is known for its robust features, but accounting teams often don't have the time and technical savvy to find them let alone master them.
Accounting Business Solutions by JCS addresses this through its instructor-led private classes. With them, you can discover more about the platform and how to incorporate it into your current workflow.
Visit https://www.jcscomputer.com/classes/independent-quickbooks-training-services for more info!
These QuickBooks training programs can teach your team how to consolidate all of your data in one easily accessible space. The cloud-based system can host both financial and non-financial information, so each team member can access it through the cloud from remote locations.
QuickBooks training and consulting can be tailored to meet your needs and situation. Competitive, small business-friendly pricing bundles are available, with a range of options to choose from. Training classes can be taken online or scheduled at your office depending on your goals.
You can implement QuickBooks into your accounting workflow and create more efficient processes for finance management, tax planning, and bookkeeping. The system offers a high rate of flexibility and is user-friendly, making it suitable for businesses of all sizes and experience levels.
Expert-led training classes are designed to optimize work processes for speed and efficiency. As each member of the team is an Intuit-certified QuickBooks ProAdvisor, they have years of industry experience in real-world applications for QuickBooks and can educate your staff on best practices and how to leverage the software to meet evolving business needs.
With QuickBooks, you can get more done faster and customize the system to suit your needs. Tax management is simplified by having all the relevant information in one destination, and a variety of integrated productivity tools is included.
A spokesperson states: "Accounting Business Solutions by JCS professionals distinguish themselves by maintaining their relationships with new customers to ensure they fully experience how QuickBooks facilitates each aspect of their business – including tracking invoices and expenses, integrating payroll, organizing their finances, and accepting credit card payments."
If you want to optimize your accounting workflow, you're in the right place!
Go to https://www.jcscomputer.com/quickbooks-products for all the details you need!