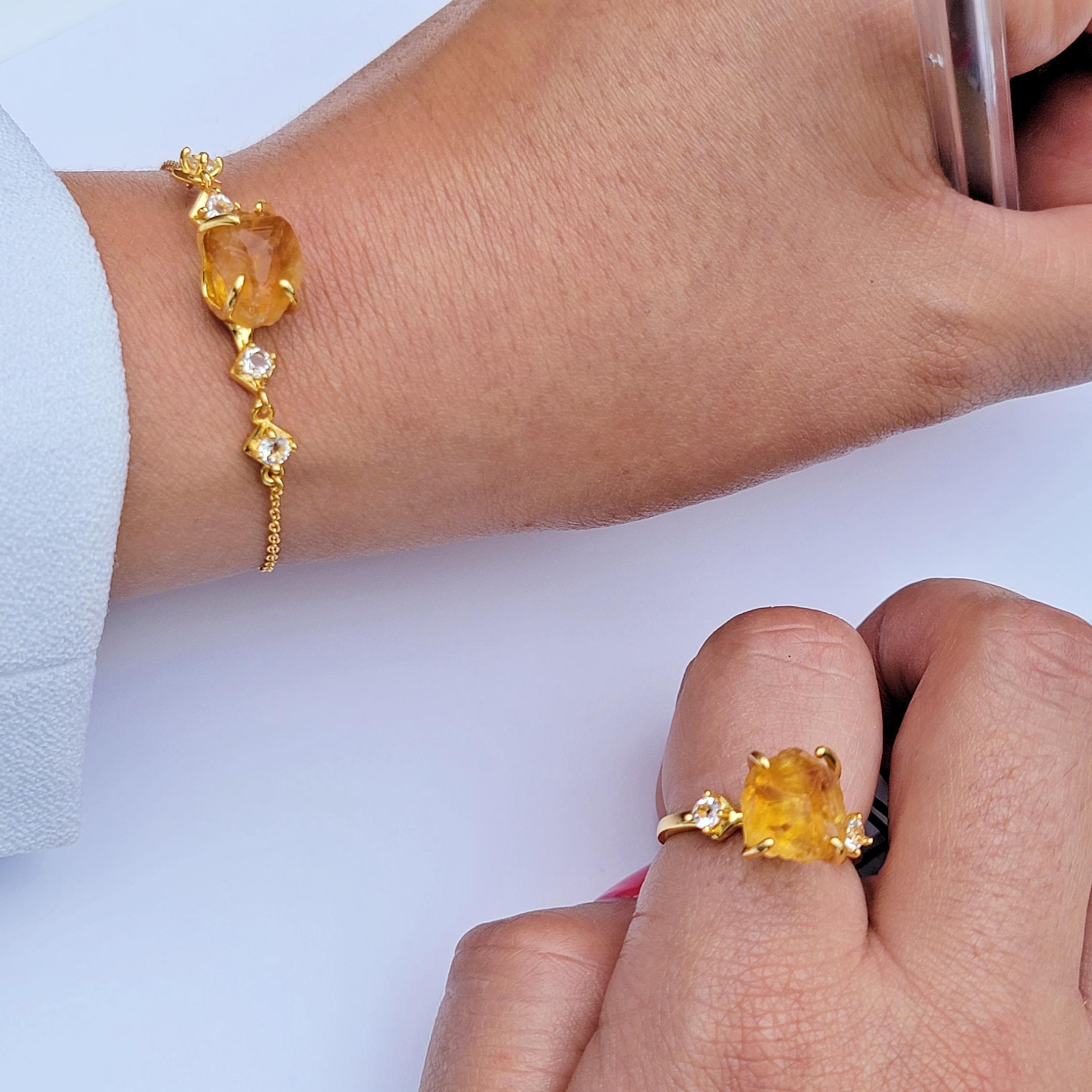 This Christmas, shop the finest raw stone rings and truly make your loved one's day with Uniquelan Jewelry!
Their collection features an array of one-of-a-kind, unique rings that are perfect for the raw jewelry enthusiasts in your life. You'll both love that Uniquelan Jewelry's new rings are all made from authentic natural stones, according to the finest contemporary designs.
Go to https://uniquelanjewelry.com to find out more.
With Christmas around the corner, the popular online jewelry boutique believes that an artisanal and handmade ring featuring a distinct and beautiful stone is the perfect gift for you to give your loved one.
Uniquelan Jewelry also specializes in high-vibe jewelry. As such, all the stones they use come from sustainable and ethical mines, and are only lightly polished rather than being harshly cut, in order to harness their full energizing and healing potential. For this reason, the jeweler also recommends their rings as a particularly special gift to bring luck and protection to the spiritual believers in your life.
In particular, Uniquelan Jewelry is offering items from its latest raw diamond collection. This handmade collection reimagines the standard jewelry store solitaire diamond to offer you interesting pieces made from raw black, blue, and Herkimer diamond.
In natural gemstones, you can also purchase rare multi-faceted and multi-hued stones like the distinct pink and green blend of watermelon tourmaline or ametrine, which is an amethyst and citrine amalgam stone that is only mined in one location in the world.
You'll also be sure to impress your loved one with Uniquelan Jewelry's new Raw Apatite Statement Ring, which features a stunning bright tropical ocean blue 2.1-carat central apatite stone. You can select the ring in yellow or white 24-carat gold over a sterling silver overlay.
Equally distinctive and unique is the Raw Chrysocolla Adjustable Ring. This visually arresting stone is also associated with the throat chakra will allow you to give the gift of improved intuition and wisdom.
Uniquelan Jewelry ships its rings across the United States from its boutique workshop in North Carolina. They recommend that you purchase your preferred ring ahead of the holiday rush.
A spokesperson for the raw stone jeweler said, "With the perfect gift, you can make a lifetime memory, and with the perfect gemstone jewelry, it will be treasured for life. Our raw diamonds and gemstones are mined in the United States, where possible. These crystals are evaluated, polished, and finished into the finest unique quality jewelry."
Choose an artisan-crafted unique raw diamond or gemstone ring from Uniquelan Jewelry this Christmas!
Visit https://uniquelanjewelry.com if you want to browse the US' finest collection of authentic, natural stone handmade jewelry.