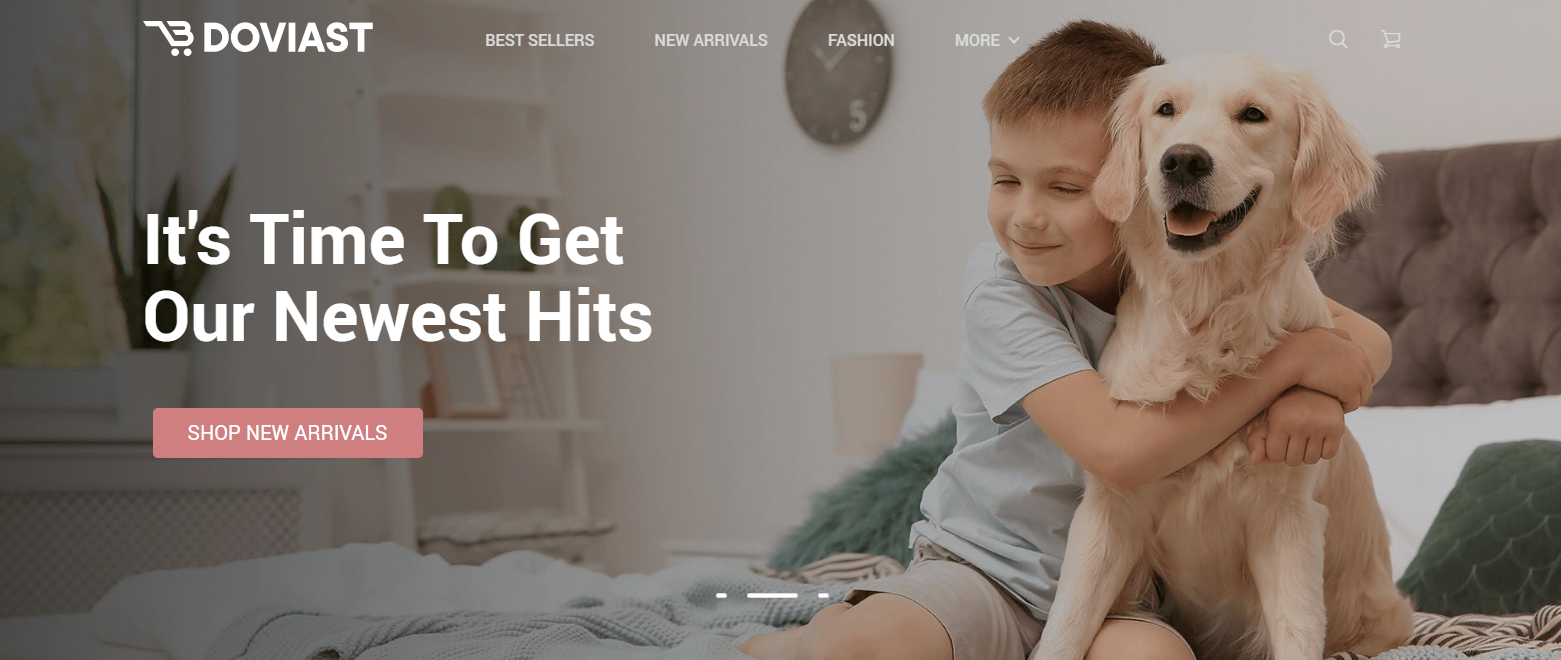 Do all your Christmas shopping online and avoid the crowds this holiday season! At Doviast, you can choose fun and practical gifts for the entire family.
They have cotton bibs with an attached pacifier holder, a calibrated milk powder dispenser, travel essentials like diaper bags, car seat head support bands, and many more!
Complete your gift-giving checklist! Visit https://doviast.com today!
What's more, you can also provide separate addresses for each order so you can give gifts to your loved ones even if they're far away.
Prioritizing quality over quantity, Doviast gives you sustainably sourced gift ideas for the entire family, which they can use and pass on for many years to come.
For families with babies and young children, Doviast offers a bandana-like baby bib available in gray, pink, yellow, green, and beige. It is made from absorptive cotton on the front and polyester fleece on the back and also comes with a strap to hold a baby's pacifier. Also in stock is their Baby Powder Container which features three separate containers for storing fruit, crackers, and formula powders. The product has a handle on the cap for greater convenience.
You can also order the Elephant Peek-A-Boo toy, which is an interactive toy that sings and plays with the child. Hidden buttons in the elephant's left foot will play "Do Your Ears Hang Low" in a child's voice, while the button in the right foot will make the elephant's ears flap over its eyes in a game of peek-a-boo. This is a non-screen but still interactive toy that will keep children entertained as their parents are working or doing chores.
If you are a pet owner, or "furparent," Doviast recommends the Cupcake Chew Toy or the Hotdog Nylon Chew Toy. These are long-lasting toys that have just the right amount of resistance to satisfy a dog's instinct to chew. The nylon material is 100% recyclable and lasts long, even for heavy chewers. Both chew toys have squeakers inside, which adds mental stimulation during playtime.
For both pet owners and parents who love to travel, the online store has travel necessities like car seat head support bands that are detachable, machine washable, and eco-friendly. Car seat covers to prevent fur and dander from accumulating inside the vehicle are also available.
Buying gifts online isn't just convenient, it's better for the environment, too! Think of all the time and fuel you save by not driving to different stores and dropping off the gifts yourself!
Surprise and delight your loved ones this holiday season. Check out https://doviast.com today!