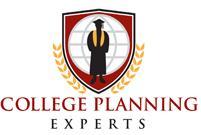 It doesn't matter if you're fresh from high school or a small business owner, the cost of college education in the US is enough to make you want to seek out every available grant or scholarship out there.
But if you want to make sure that your application gets the nod, it's best to seek out qualified advice first from College Planning Experts.
The team provides application guidance from experienced counselors in the education industry. If you're looking to further your education in any US-based college, it can make the search for tuition funding a lot easier.
Find more details here https://collegeplanningexperts.com
According to a recent Forbes article, there are currently 43 million debtors owing over $1.6 trillion in federal student loans across the US. Although recent loan forgiveness policies from the federal government have tried to reduce this number, the US still holds the world's highest record of student debt.
College Planning Experts helps you find financial aids to fund your college education outside lending options. The company's programs are designed to ensure that you benefit from several layers of guidance, coaching, and mentorship in order to succeed in your grant and scholarship applications.
As a client, you get paired with college planning experts who have built years of experience helping students develop profiles that stand out to financial aid application review boards.
The team at College Planning Experts provides guidance on everything from writing personal statements to prioritizing colleges, securing letters of recommendation, and preparing for interviews. The company also helps you organize your expected family contribution, FAFSA/CSS profile, income records, and more.
About the Company
Based in Northridge, CA, College Planning Experts was founded in 2004 and has helped over 5,000 students with financial aid applications for college.
A representative said, "One of the biggest fears a student could have is the uncertainty in knowing whether they will be accepted to a dream college. We can ease those fears. College Planning Experts is dedicated to preparing, inspiring, and connecting students to college and opportunity. Our mission is to simplify the admissions process and make college affordable, one family at a time."
College Planning Experts is your best shot at getting a degree from the school of your dreams!
Go to https://collegeplanningexperts.com to find out more!