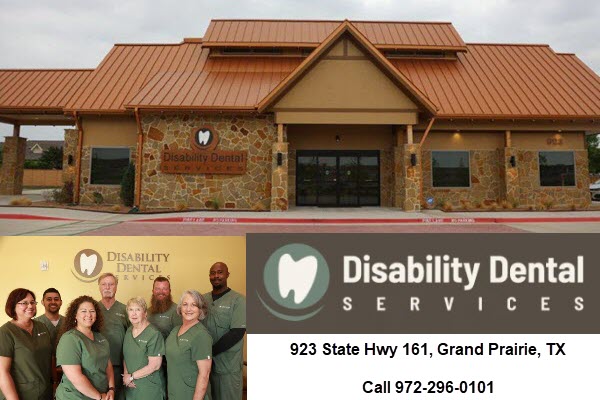 How often do you bring your special needs loved one to the dentist? If you hesitated and ask, "every once in a while", we understand. For many families, the task can be an event in itself – but we encourage you to try out the dental services at Disability Dental, where we specifically cater to those with needs.
Dental anxiety, which is more commonly known as the "fear of the dentist", affects many people worldwide. The condition can prompt a person to start shaking when around a dental practitioner; for adults with special needs, it can cause them to lash out or act inappropriately. Our team Disability Dental offers anesthesia and sedation services for individuals who cannot calm down on their own.
Learn more at https://www.disabilitydental.com
With our dental packages, you are assured that your loved one is safe. Performed by our in-house Board-Certified anesthesiologist, patients are gently sedated while we perform regular check-ups or even simple surgeries.
According to the latest reports, dental care is one of the least attended to needs for disabled patients. Experts believe that for many families, one's teeth are not considered "important" or that it's too "difficult" due to severe dental anxiety. However, we argue that basic dental hygiene plays a significant role in overall health. Regular prophylaxis can protect tartar from building up along the gums and prevent the development of other, more life-threatening conditions such as a blocked artery. You can find more about our services at https://finance.yahoo.com/news/special-needs-dentist-dallas-tx-025600103.html
Nevertheless, severe dental anxiety can make you hesitant to bring a special needs patient to the dentist. Those with cerebral palsy, Down's Syndrome, brain injury, or dementia, can violently lash out, not only to others but to themselves. It is important that they be calmed down with proper care and assured that there will be no pain with anesthesia services.
Let us help you. We encourage you to schedule your appointment at the clinic at least a day before your intended date, to practice social distancing. Only a limited number of patients will be allowed inside our clinic at any given time.
A grateful parent wrote, "The minute you walk in you feel right at home, the staff welcomed my son and me with open arms. My son was anxious and the staff were understanding and kind, in no time at all they made him feel safe and secure. I was kept informed about his dental procedure."
Give your loved one's teeth the attention they need at Disability Dental. Go to https://www.yahoo.com/now/special-needs-dentist-fort-worth-052900472.html so you can learn more.