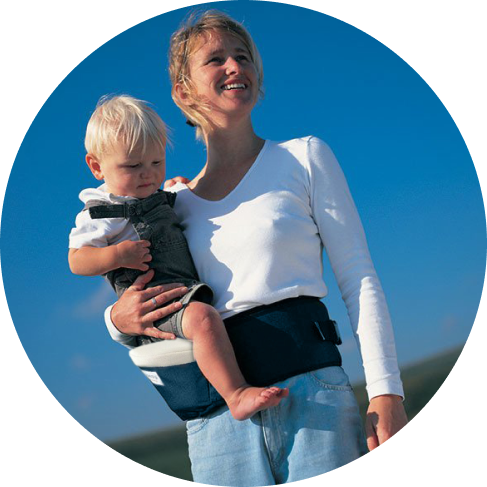 A good teether does more than just relieve your baby's sore, itchy gums - and this fox-shaped teether from Doviast combines super durability with safety and that extra fun factor!
Made of natural beechwood, you won't have to worry about the potential health hazards of PET and other synthetic materials. You know every parent is trying to get the best for their kids, and wooden toys are simply safer. The wooden toy market is expected to reach 28.11 billion by 2027, up from a market size of 23 billion in 2021 - a sign that people are waking up to the dangers of plastic.
And if you're looking for a solid, durable teether that your baby (or babies!) can really have fun with, this one is perfect! The combination of natural beechwood, hand-crocheted 100% cotton yarn and polyfill makes it safe and hypoallergenic, while the design encourages audio-visual development while providing relief for sore gums.
"Wooden Teething Ring Rattle Fox has all chances to become your perfect toy for little hands to hold and teeth to chew on, making it a safe and stylish teething toy," said a spokesperson. "Slight color variations make each rattle a truly one-of-a-kind piece."
The teether has a playful color design featuring a fox head with white, black, orange, and blue combinations - an effective visual element for your baby which complements the auditive stimulus of the gentle jingle.
The teething ring is produced by Pebble. Started by a young UK woman who moved to Bangladesh, the company empowers local women in underprivileged communities to earn a living while providing high-quality, hand-crafted items for families worldwide.
More than 13,000 Bangladeshi women are currently working with Pebble, creating unique toys and improving the lives of their local communities throughout the country.
A satisfied client said: "In a world of disposable plastics, these rings are a gem! This is what a baby toy should be: made of natural materials with that "hand-made" high-quality feel. We absolutely love the teethers."
With the latest product, Doviast continues to source high-quality home and lifestyle products at affordable prices - check out all their amazing products at https://doviast.com