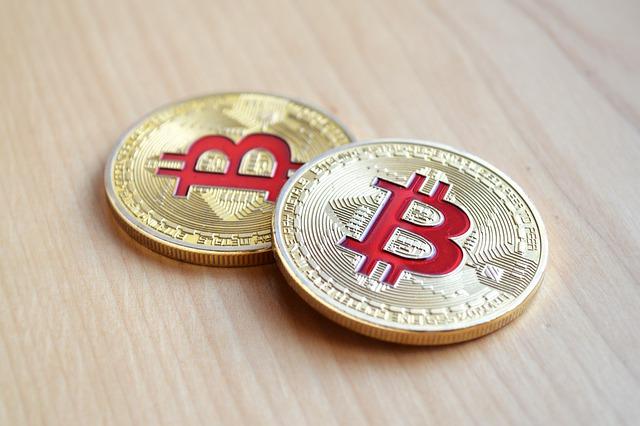 Looking for a forward thinking cryptocurrency bank that embraces US-based customers and is commercial-friendly? Read the new guide from ECOMIcrush.com and find out which one's right for you.
The renowned digital currency news website has just released a new guide to crypto-friendly banks for US-based businesses.
ECOMIcrush.com's latest report gives readers a detailed analysis of which major cryptocurrency banking institutions are leading the way in offering Federal Deposit Insurance Corporation (FDIC) services for American companies. The article is part of the website's expertly curated collection of news, commentary, and industry insight for aspiring crypto traders.
For creative crypto commentary at your fingertips, choose ECOMIcrush.com. Read the new commercial banking guide for free today. More details at https://ecomicrush.com/top-us-fdic-crypto-friendly-commercial-banks-silvergate-bank-vs-bankprov-vs-signature-bank
The guide offers you a comparative study of Silvergate Crypto Bank, BankProv, and Signature Bank, assessing the benefits of each for commercial crypto investors and traders. The ECOMIcrush.com article also gives you an expert's overview of the history of cryptocurrency and the development of peer-to-peer decentralized finance.
Bitcoin – the first cryptocurrency – was established in 2009. While it was initially dismissed as a fad, it has gone on to prove the doubters wrong, increasing more than 13,000% in value since its inception. However, US-based businesses wishing to use cryptocurrency face more stringent regulations and complex Know Your Customer processes owing to concern about the exploitation of anonymous trading for criminal purposes.
According to the report, Silvergate Capital was founded in 1988 as a traditional bank but was one of the first such institutions to embrace cryptocurrency, actively courting digital currency customers as far back as 2013. Silvergate accepts Bitcoin as collateral for loans, operates the Silvergate Exchange Network, offers commercial services and secure transactions for US-based businesses, and is about to launch its own stablecoin.
Another option for commercial crypto investors like you is BankProv. The guide discusses the company's range of services such as 100% fully-insured USD deposits, crypto-backed lending options, and a full API banking suite. BankProv's recent partnerships with digital asset investment firm CrossTower and crypto exchange Rocketplace place it at the forefront of the crypto banking revolution.
The ECOMIcrush.com report also explores the benefits of working with Signature Bank – the first FDIC-insured bank to launch a digital payments platform. Signet is the bank's proprietary blockchain-based platform, enabling instantaneous payments among Signature Bank clients. Furthermore, Signature Bank's partnership with TrueUSD gives you access to TUSD, providing transparent dollar-pegged assets for its growing client base.
Article author E White writes, "While there are a growing number of banks worldwide that are now accepting and allowing cryptocurrency transactions, the number dwindles when it comes to crypto business-friendly accounts. However, there are three FDIC-insured US banks that stand out when it comes to commercial crypto accounts."
Get the lowdown on the best bank for blockchain business and stay ahead of the crypto curve with news and insight from ECOMIcrush.com!
To find out more, read the article in full, and access up-to-the-minute cryptocurrency news and commentary, please visit https://ecomicrush.com/top-us-fdic-crypto-friendly-commercial-banks-silvergate-bank-vs-bankprov-vs-signature-bank
Disclaimer: The information provided on this page does not constitute investment advice, financial advice, trading advice, or any other sort of advice and it should not be treated as such. This content is the opinion of a third party and this site does not recommend that any specific cryptocurrency should be bought, sold, or held, or that any crypto investment should be made. The Crypto market is high risk, with high-risk and unproven projects. Readers should do their own research and consult a professional financial advisor before making any investment decisions.