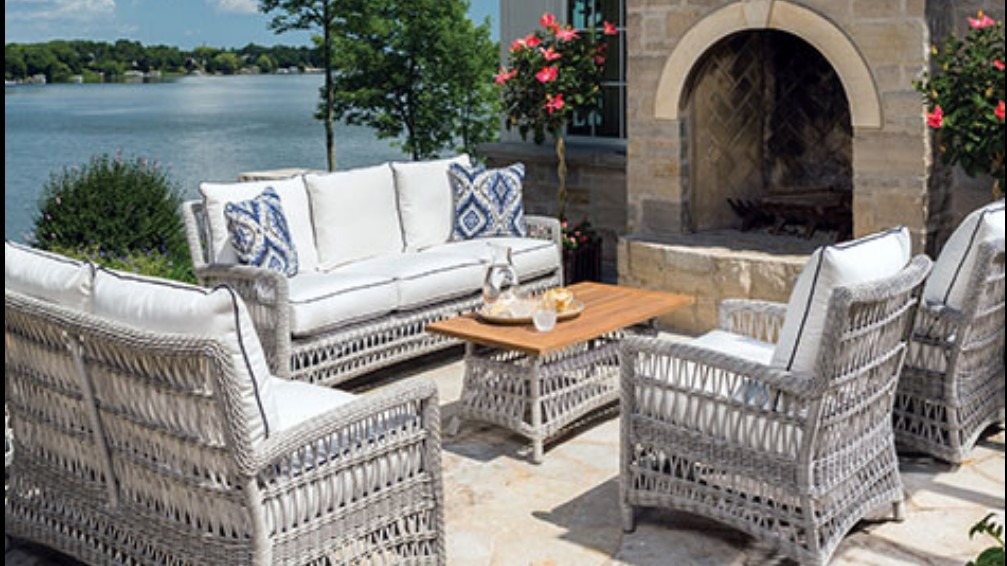 There's nothing like dining with friends and family al fresco. And with LOOMLAN's beautiful, weather-proof aluminum outdoor dining table and chair sets, you can enjoy dinner and drinks on the patio any time the mood strikes.
LOOMLAN's modern, durable, patio dining sets are crafted from high-quality aluminum materials made of recycled weather-resistant components. Sets can seat up to 12 and come with matching or contrasting fade and mildew-resistant cushions to make any design scheme pop. A well-regarded retailer of responsibly manufactured furnishings and accessories, with LOOMLAN you get premium quality products and free shipping on all your choices.
Browse all LOOMLAN outdoor dining sets at https://loomlan.com/collections/outdoor-dining-sets
Has this happened to you? You buy a set of furniture that was promoted for outdoor use only to have it rust and fade within the year. When you partner with LOOMLAN, you can be assured your patio sets will look as beautiful next year as they do right now. This is because LOOMLAN is very particular about the products they curate and the companies they'll partner with, and they only select brands that demonstrate sustainable manufacturing methods and the highest quality products.
"We want our customers to feel good about their purchases, not just because of the high-end look and design of the product, but because they're making a conscious choice to support sustainable practices," says Natalya Bondole, founder of LOOMLAN. "Your home is your sanctuary, and we're here to help you create the beautiful spaces you'll be proud to share with family and friends."
LOOMLAN's outdoor furniture collection includes several different easy-to-clean sets made to fit a range of patio spaces and design schemes. Sets come in round and rectangular shapes and a variety of colors and finishes that include black, white, matte black, silver, blue-on-white navy, wicker, and UV-resistant sling-style fabrics.
Their popular aluminum patio dining sets are treated with a powder-coated finish that protects against fading and wear. Chairs are made with aluminum frames while accompanying cushions are made with high-quality, weather-resistant Sunbrella fabrics. Many of the rectangular tables feature hidden drop leaf extensions and come with adjustable non-marking nylon foot glides to protect your patio surfaces.
You can host an intimate gathering of close friends or invite the whole crew! With these smart-looking sets, your guests will feel like they're part of an exclusive dining event while you quietly congratulate yourself for how beautifully your matching set enhances your lovely backyard.
LOOMLAN's commitment to sustainability extends beyond the materials used in the products it offers to include eco-friendly supply chain practices and environmentally friendly paints and finishes you can feel good about. They offer furniture and accessories for every room in the home, and every outdoor space, and have some of the best lighting options available today.
With their exceptional, US handcrafted aluminum patio dining table and chair sets, LOOMLAN makes your penchant for outdoor entertainment an event everyone will look forward to.
Is it time you spruced up your patio? Learn more at https://loomlan.com