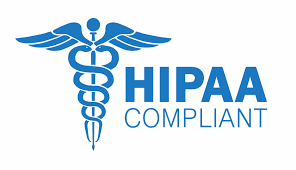 Thanks to the Rojas Law Group, you can get the justice and compensation you deserve.
The attorneys are proud to now be working with patients and clients like yourself, who have suffered the grave consequences of prescription errors. Whether a prescription error has led to an injury that impacts the quality of your or your loved one's life or, most tragically, to death, Rojas Law Group wants to ensure that you know your rights. That's why they are now representing you if you are seeking compensation from a prescribing doctor, hospital, or the pharmaceutical company behind the product in question.
Go to https://rojaslawgroup.com/project/medical-malpractice-accidents to find out more.
The expansion of their medical malpractice services into prescription errors coincides with America's ongoing and deepening opioid crisis, which has revealed stark flaws in the country's medical system, and the monetized relationships between doctors and big pharma.
The Rojas Law Group understands that one wrong prescription can result in lifelong consequences for both you as a patient and your family. They also understand that although nothing can repair the kind of damage caused by severe medical malpractice, fair monetary compensation can go some way towards mitigating its ongoing negative effects and the financial burden it places upon you.
In addition to their new prescription error cases, the attorneys continue to represent you if you have suffered grievously because of a misdiagnosis or delayed diagnosis, including a cancer misdiagnosis. They also work with wrongful death cases, birth injuries, surgical mistakes, anesthesia errors, and the failure to prevent or treat infections.
You can access more information on their services and attorneys at https://rojaslawgroup.com/attorneys-profile
According to CNBC, more than 250,000 Americans die every year because of medical malpractice. This makes it responsible for almost 10% of deaths annually and makes it the third-leading cause of death following heart disease.
With these staggering numbers in mind, the Rojas Law Group is proud to be constantly updating their specialist malpractice representation services. They can assist you whether you live in Tampa or a nearby county, including Lake Mary.
The Rojas Law Group is led by renowned lawyer Juana Rojas and has a large team of experienced medical malpractice and personal injury attorneys.
A spokesperson for the group said, "Medical malpractice is a serious issue that can have lifelong effects on victims and their families. When doctors, surgeons, or other medical professionals make mistakes that result in injury or death, it impacts not just those involved but also everyone who knows them personally and professionally. If you have been injured and have been facing troubles due to medical malpractice, you need to speak with a lawyer right away."
Don't suffer the consequences of medical malpractice in silence. Instead, let the Rojas Law Group help you get the formal recognition and compensation you need to start healing.
Visit https://rojaslawgroup.com if you would like to start a dialogue with one of their experienced attorneys today.