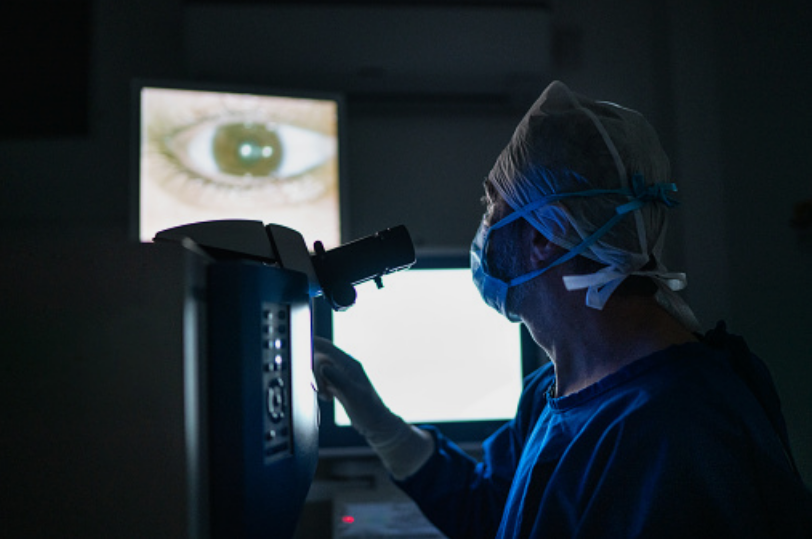 Dry eye syndrome can impact every area of your life, making it difficult to work or enjoy entertainment. But, with the proper treatment, you can alleviate symptoms and return to feeling like your usual self!
ClearVision Institute now offers comprehensive eye exams, diagnoses, and treatments for evaporative dry eye and other related conditions. These treatments can reduce irritation, remove toxins, and alleviate the discomfort caused by dry eye or blepharitis.
Get all the details at: https://utah.pcvi.com/dry-eye-causes-and-treatments-south-jordan
Most people ignore dry eye syndrome, hoping that it will resolve itself. While this may be true in some cases, extreme cases require targeted treatments. If you're suffering from decreased tear production and itchy eyes, get your condition diagnosed and treated at South Jordan's premier eye care center for dry eye.
According to the National Eye Institute (NEI), almost 16 million Americans suffer from dry eye, which is more common in women over 50. Other factors could be attributed to lifestyle choices, including diet and overexposure to screens throughout the day. The NEI states that leaving severe dry eye untreated could damage the cornea. Using advanced procedures, ClearVision can treat cases that cannot be cured by basic treatments like lifestyle changes or eye drops.
When you visit the ClearVision Institute, their team conducts an eye examination to determine the underlying cause of your condition. They also perform a tear gland assessment during the initial consult. This makes it possible for the doctors at ClearVision to recommend the most appropriate treatment for you.
Some of the treatments that ClearVision suggests can include intense pulse light (IPL) therapy and Blephex. IPL is painless laser surgery for dry eyes caused by meibomian gland dysfunction. It helps by removing blockage from these glands. Blephex is a medical-grade spinning micro-sponge that eliminates toxins and debris from the area surrounding the eyes.
ClearVision diagnoses and treats many eye conditions and welcomes pre-booked appointments and eye emergencies around the Salt Lake area. The institute also offers LASIK, a popular procedure for correcting eyesight. Patients can also undergo an eligibility assessment for LASIK.
Are you ready to wave goodbye to the pain and discomfort of dry eye? Get in touch today!
Check out https://utah.pcvi.com/dry-eye-causes-and-treatments-south-jordan for any extra info you need!