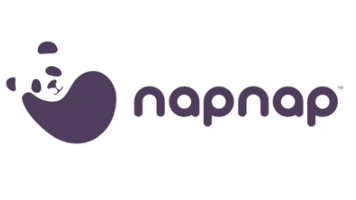 Valentine's Day is the perfect opportunity to show the new moms and their newborns in your life just how much you care. These precious little ones have just entered the world, and what better way to celebrate their arrival than with a thoughtful gift that says "I love you"?
Plus, let's be real, new moms could use all the love and support they can get, especially during the challenging but rewarding first few months. A little something special can go a long way in brightening their day and showing them they're not alone in this journey.
And if you choose your gift the smart way, it'll even help soothe the little one and bring some much-needed rest for the parents!
The NapNap mat - now available in the lively"Verry Berry" - is ideal if you're looking for a creative Valentine's Day gift for mothers and babies. Featuring smart technology to soothe the baby and improve breathing, the NapNap mat offers a series of benefits for both mothers and newborns.
Check it out today at https://napnap.ca/collections/nap-nap-mats-all-color/products/napnap-mat-berry
The new NapNap mat is a smart baby mat designed to provide a safe and comfortable environment for babies from 0-6 months old. The mat is made of soft, breathable fabrics and advanced technology to create a soothing and comfortable environment for babies. Imitating the motions experienced by a baby in the mother's womb, the NapNap mat can help reduce crying and colic, boost sleep, and improve breathing.
The company explains that the NapNap mat is designed to meet all current standards of safety. The product is 100% baby safe, certified by the CE and the US CSPC, and adheres to the latest British safety standards. The mat also comes with a 1-year warranty and has a 20-minute auto shut-off feature.
For improved durability, the interior is water resistant, and the 100% Egyptian cotton cover is removable and washable.
The NapNap mat can be an ideal gift for expectant and new mothers, says the company. Its unique design can reduce back and leg pain, allowing mothers to move more freely - and they'll have plenty of time to move as their little ones will be sleeping better, too!
"Our NapNap mat in Very Berry features lovely juicy fruits and would be a smart addition to any nursery," said a company spokesperson. "NapNap mats are an innovation in Baby Tech, a smart mattress that helps your baby to fall asleep quicker. They use white noise and gentle vibrations to recreate the feeling of being in the womb. They help you with establishing a great nap routine which leads to a relaxed sleep routine overall."
If you're in Canada, you'll get the mat shipped for free - but you can easily order it anywhere in the world, too!
Order it today at https://napnap.ca/collections/nap-nap-mats-all-color/products/napnap-mat-berry