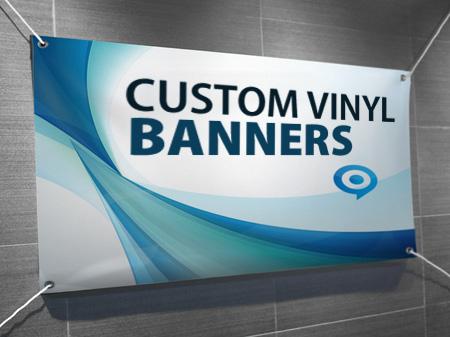 If a picture is worth 1,000 words, a custom vinyl banner is worth a novel – at the very least. And you don't get better service than with Big Daddy's Signs!
You can get full-color banner designs with options that are suitable for parties, trade shows, sports events, school advertisements, or conferences. Each stage of the design process is managed online, with expert assistance available.
Get all the details at: https://bigdaddyssigns.com
The service gives you access to a range of banner design solutions alongside unique fonts, which result in a fully customizable and personalized product. Both indoor and outdoor prints can be created, with multiple sizes available.
Each banner is printed on 13-ounce glossy stock, which has a flexible but rip-resistant finish. Designs are also weatherproof, ensuring added flexibility and versatility in their deployment.
And the best bit? Their designs are lightweight and portable, allowing them to be used in high-traffic locations more easily. Business owners can use them to advertise products, services, or promotions without having to spend large amounts on shipping heavy materials.
Big Daddy's Signs explains that vinyl signs cost less than other options, and because they can be ordered in bulk, they offer strong ROI across marketing campaigns. The material can also be fully customized, giving you control over the colors, the size, and the final design.
In addition to vinyl banner ads for promotional work, the company provides yard signs, political signs, real estate banners, and aluminum signs in a range of different sizes.
With over 8 million signs printed since the initial launch, Big Daddy's Signs has developed a reputation for high-quality products. They use advanced printing equipment to ensure that the finished product is more likely to make an impact when used in an advertising campaign.
With the latest expansion, the print marketing specialist continues its focus on effective and versatile solutions for nationwide businesses.
A spokesperson states: "Banners are a great way to get your message out there and get it out there big. And now, with digital printing technology, creating a custom full-color banner is more cost-effective than ever. So, upgrade to full-color banners and say more in a matter of seconds than a vinyl banner full of words."
Are you ready to get the word out about your next big thing? Create your ideal banner today!
Check out https://bigdaddyssigns.com for any extra info you need!