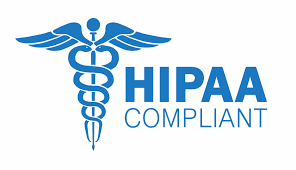 Improper healthcare, surgical mistakes, and misdiagnoses can leave you overwhelmed with medical costs and emotional distress. The attorneys at Rojas Law Group in Tampa, FL will help you bring legal claims against the liable parties and win the compensation you deserve!
The team of personal injury lawyers offers legal assistance to individuals who have been injured by a medical professional while under their care.
Go to https://rojaslawgroup.com/project/medical-malpractice-accidents for more!
Taking advantage of Rojas Law Group's deep knowledge of the latest amendments to Florida's medical malpractice laws, you can now contact the law firm to have your claim expedited and reach an agreeable settlement with your insurer.
The attorneys handle cases related to long-term discomfort caused by overlooked symptoms of stroke or heart attack, misdiagnosis or delayed diagnosis, birth injuries, dental mistakes, and medication prescription errors. The law firm is also experienced in helping patients who have suffered improper or even illegal activity conducted by a surgeon, such as failure to treat or prevent infections, anesthesia errors, and even wrongful death.
Rojas Law Group, led by founder and owner Juana Maria Rojas, notes that it's important for you to seek legal support immediately after the incident. Approaching the team within the shortest timeframe possible significantly improves your chances of obtaining the optimum compensation for the incurred injuries.
А patient injured by a medical error can sustain a range of damages. Apart from the physical pain and psychological damage, you may run up hefty medical bills, face limited employment opportunities, and lose your future earning capacity. The attorneys at Rojas Law Group leverage their expertise to help you recuperate the cost of subsequent medical treatments and recover lost wages.
You can find more details about Juana Maria Rojas athttps://rojaslawgroup.com/attorneys-profile
It is essential that you acquire your medical records and make a claim before the deadline of the statute of limitations has passed, the legal experts say. The team of experienced attorneys will comb through your medical records to identify who is at fault for the inadequate or negligent care.
They will also make sure you comply with legal procedures, including affidavits and pre-lawsuit claims, when filing your lawsuit.
A spokesperson for the company said, "When doctors, surgeons, or other medical professionals make mistakes that result in injury or death, it impacts not just those involved but also everyone who knows them personally and professionally. If you have been injured and been facing troubles due to medical malpractice, you need to speak with a lawyer right away."
Rojas Law Group recognizes the devastating impact that medical malpractice can have on you and your family – call them today at +1-813-437-1542 to schedule a consultation!
Discover the firm's full range of practice areas at https://rojaslawgroup.com