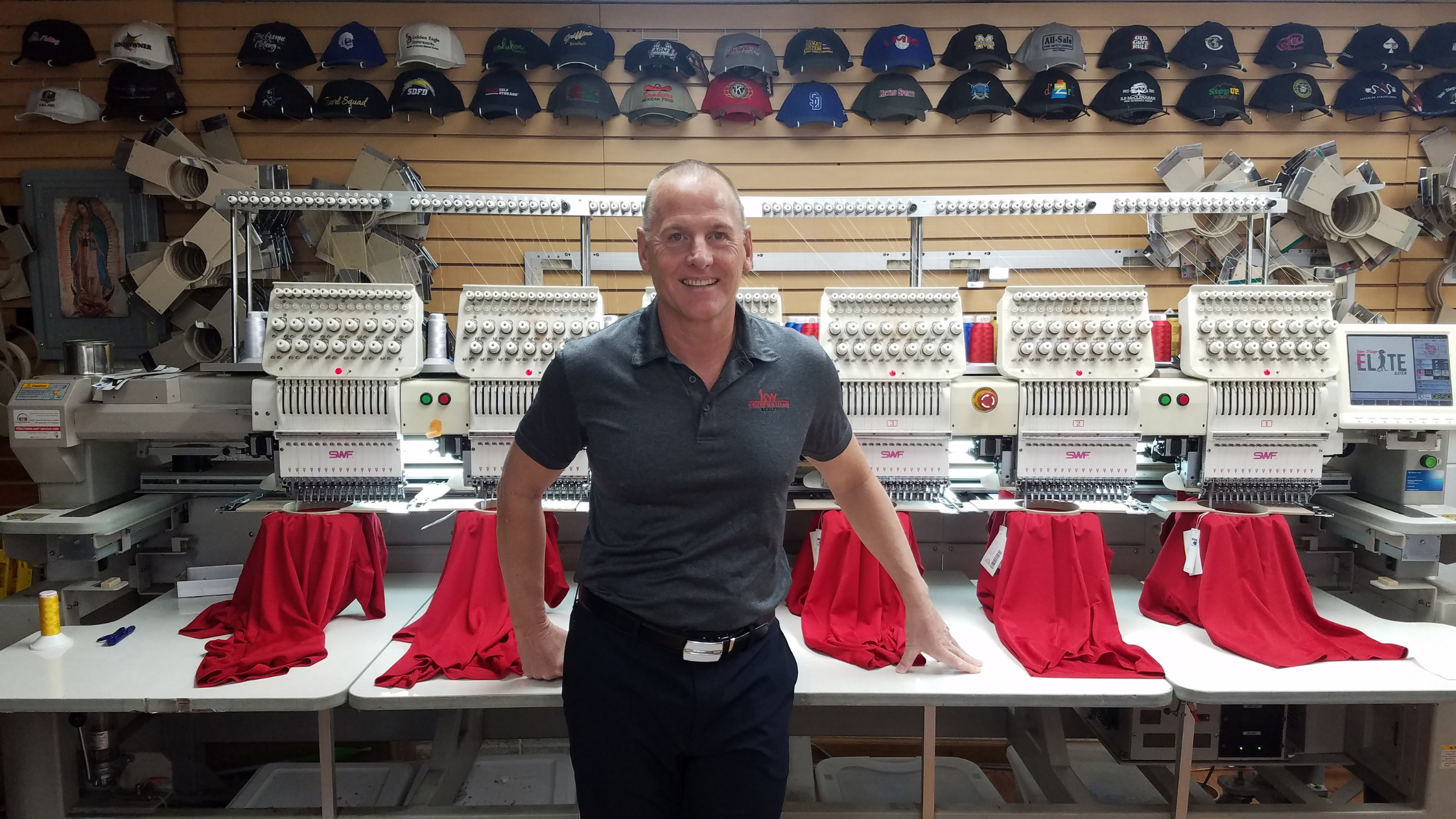 Whether it's with t-shirts, caps, or corporate wear, this custom clothing supplier offers premium logo embroidery and screen-print branding to promote your business.
Based in La Mesa, California, Merlin Embroidery specializes in bespoke attire for small businesses looking for personalized clothing to brand and uniform their staff. They engage in producing silk-screened t-shirts, embroidered and crocheted apparel, and specialized promotional products and accessories.
You can see a full list of their services at https://merlinembroidery.com
Merlin Embroidery will provide your small San Diego business with high-quality customized apparel to help you create a unified look and promote your brand. Depending on your specifications and the item to be customized, they'll either use silk printing or embroidery.
The team explains that silk screen printing produces visually striking colors and designs and can efficiently create prints for large quantities of items, while embroidery showcases the intricacies of your logo or design pattern. The company uses the latest technology, including computerized embroidery machines, to deliver top-quality products at a high productivity rate.
In addition to t-shirt printing, they offer a range of specialized occupational apparel such as scrubs, aprons, safety wear, and hats. The team can customize a variety of accessories as well, including bags, caps, towels, and baby items. The veteran company has also established relationships with top clothing brands such as Adidas, Nike, Port Authority, and Hanes, providing you with excellent custom apparel options.
About Merlin Embroidery
For over 30 years, Merlin Embroidery has been producing a wide selection of customizable products for company staff, teams, and special events. They also supply schools and clubs with bespoke uniforms.
Merlin Embroidery's dedication to delivering high-quality products has made it a leading provider of customizable apparel and t-shirt printing in the San Diego region. And for the decades they've been in business, they've retained their commitment to offering professional designs and expert services to outfit the teams of businesses and organizations.
A satisfied customer said: "Top notch work and super friendly. They do amazing work here. We work at a golf retail location in Mission Valley and send all our customers here who want work done on their golf bags. Great creativity and done in a timely manner. Talk to the staff here, and they can definitely help you out with your embroidery and screen printing."
As San Diego's leader in screen-printed and custom-embroidered apparel, you can't go wrong with Merlin Embroidery. They'll not just turn your ideas into a well-crafted reality, they'll do it with a high degree of professionalism and unquestionable expertise.
Ready to elevate your brand? Find out how to get started at https://merlinembroidery.com!