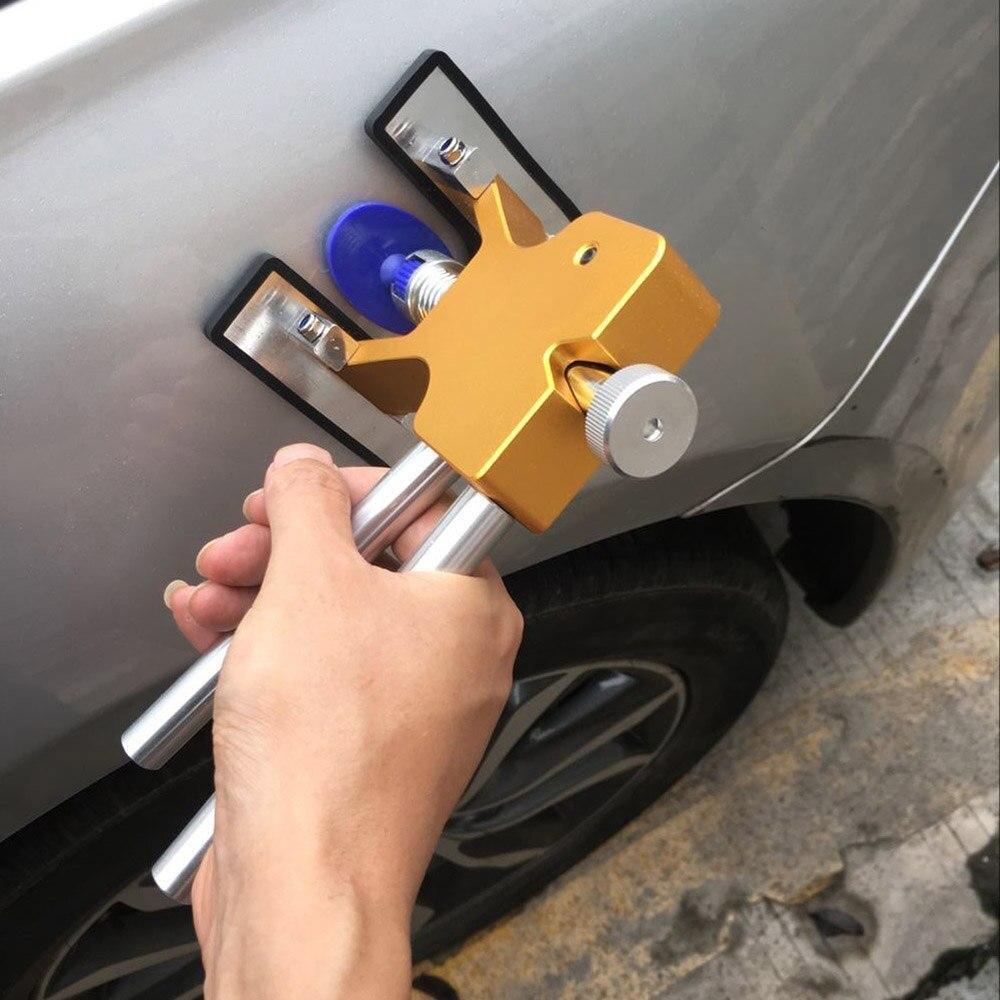 These days, a simple mistake can cost you a full week's pay, especially when it comes to your car. A small dent in the door often means taking the car into the shop and waiting on an estimate, and in the meantime you are left out in the cold. Thanks to Denteir, this is no longer the case.
Find the solution to your repair problems, visit https://denteir.com/products/car-dent-repair-tool
Denteir has created this new kit in order to make dent repair accessible to everyone, meaning no more expensive repair bills for something as simple as a fender-bender. With their simple, 2-step process, you can repair cosmetic damage to your car without leaving behind the ugly patchwork that dent fillers often do.
Market research shows that even minor cosmetic damage can lead to a 10% drop in a car's value, and can lead to even greater depreciation if further deterioration, such as rust, is allowed to set in. Repair services for even the smallest dings and dents can often cost $200, with some services asking as much as $500, further impacting the car's potential value.
Denteir, however, allows you to repair the damage yourself for a fraction of that cost by using their simple, effective tool. The full repair kit also includes some tools which are helpful for precision dent removal or for removing small dings. Read more about the full kit at https://denteir.com/products/dent-repair-tool-gun.
The kit also includes a glue gun, which can help the tool adhere to the dent to remove it more effectively. The glue allows the tool to generate more suction, allowing the pulling force to do its job more quickly and across a greater area. The kit even includes a solvent which can easily remove the glue once the job is done.
This product is a must-have for vehicle owners everywhere who are tired of fretting over the smallest scratches and dents. Get the all-in-one solution!
The kit can be shipped internationally and is enjoyed by customers worldwide, currently rated five stars by dozens of customers around the globe. One satisfied user said, "I had 3 dents in my car, one the size of my palm. It came out in 2 tries. A shop wanted to charge me $450. I did it myself in 25 minutes and the majority of that time was waiting for the glue to dry. Great buy, anyone with a car should have one of these."
Don't wait any longer, visit https://denteir.com to order yours!