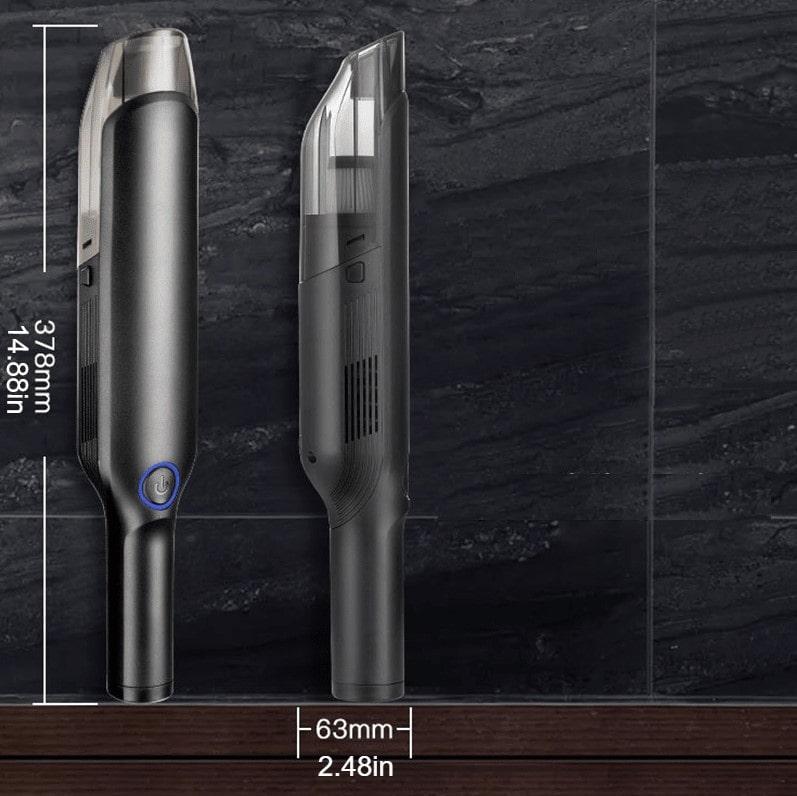 I would tell you a vacuum joke, but let's face it - they all suck!
Sorry... you'll be wanting to throw me out with the trash for that one. Thankfully, with this innovative cordless vacuum from Doviast, you won't have to worry about dirt, grime, or bad jokes.
Designed for easy cleaning throughout your home or car, the compact size means it can be stored for easy access.
Visit https://doviast.com for more info!
The compact handheld vacuum weighs 1.45 pounds and is 14.88 inches in length. This makes it easy to handle and maneuver into tight spots or crevices within the interior of your vehicle.
It also features a HEPA filter, that can be washed and reused. The HEPA filter stops dust and other allergens from being redistributed back into the environment when vacuuming. You're bound to love the large 600ML dust cup that gathers and contains the debris until the need for emptying arises.
The vacuum cleaner offers the user a 4000PA cyclonic suction that is powered by a 60W turbine for powerful performance, taking care of dust, crumbs, pet hair, and dirt. The cordless device can be easily charged using the included micro-USB cable.
Alongside its compact size, power, premium filter, and capacity, other benefits provided by the vacuum include its low noise output, built-in power level indicator, and complimentary brush and crevice tip accessories.
Doviast explains that its aim is to bring you the latest products, combining high-quality materials with attractive designs. They are also dedicated to offering their products at the best price points.
The online store also stocks a variety of household items, electronics, pet supplies, beauty products, toys and games, and more. 24/7 support is available as part of a goal to create long-term relationships with customers.
A spokesperson for the company states: "From day one our team keeps bringing together the finest materials and stunning design to create something very special for you. All our products are developed with a complete dedication to quality, durability, and functionality. We've made it our mission to not only offer the best products and great bargains but to also provide the most incredible customer service possible."
Looking for the best lightweight vacuum for your home or vehicle? Order yours today!
Go to https://doviast.com for all the details you need!