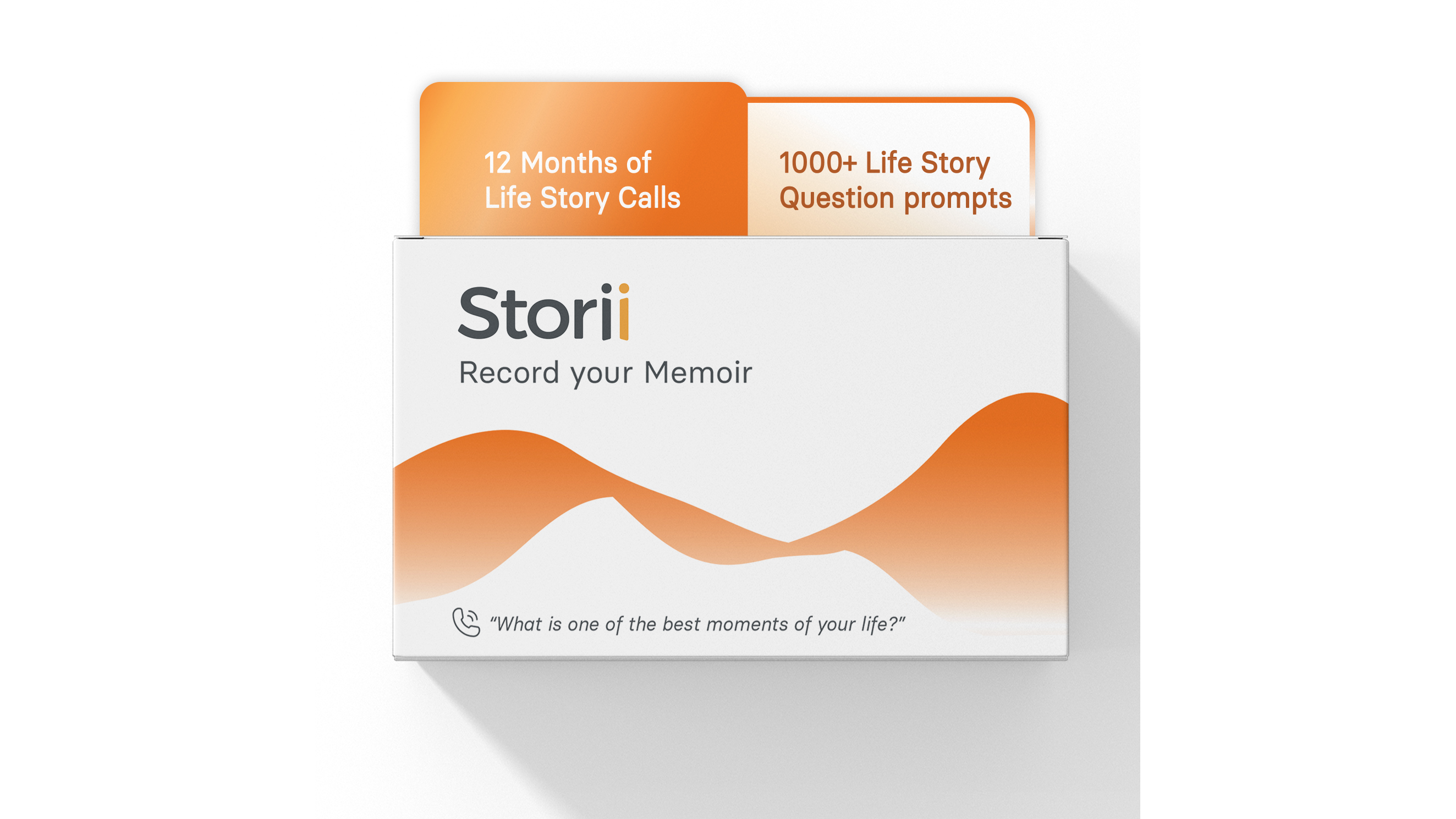 When was the last time you asked your grandparents to tell you a story? What if you could record their life and had an archive of their memories?
Give the ultimate gift of love this Christmas by asking your loved ones to tell their Storii.
Storii releases a new gift box for grandparents and parents. The unique platform allows users to record their memories with over 1,000 story prompts.
The new gift for grandparents is a simple system that records 10-minute voice messages three times a week. At predetermined times, users receive a phone call, are asked a life story question, and are then recorded. Once a recording is finished, it is immediately transcribed using artificial intelligence and uploaded into the user's dashboard. Friends and family members who are tied to the same account are alerted after each recording is finished.
Buy a gift box for your grandparents today at https://buy.storii.com/products/storii-gift-box
Grandparents, in particular, can use the new gift box with ease. Storii calls the user using a landline number or smartphone, which is more convenient for older individuals. Elderly customers can also record more messages and manually upload them into their dashboard if the 10-minute limit is too short.
You can then check the recording and edit the transcript, if necessary. You can also add pictures or videos to the recording to give it more life and make the Storii more complete!
Want to ask a more personal question? That's easy! Record a custom prompt in the app, so that your grandparents' recordings are as in-depth as you want them to be.
An active Storii subscription is needed to edit files. Nevertheless, users can still download their files for free even after their subscription has ended. All voice messages can be downloaded in various media formats, including MP3 and WAV.
Currently, all story prompts are in English; however, users can answer in whatever language they are comfortable with. Storii plans on expanding its gift box to include more languages such as Spanish, French, German, Italian, and Japanese.
This is your chance to learn your grandparents' stories! This way, you can listen to their story again and again and even pass it down to your children and their children and their children's children. It is a priceless gift for your family!
Storii gift boxes can be used in all states of America, including some territories like Puerto Rico. Once users receive the gift, they can create their user account on the Storii webpage or app.
A spokesperson for the company said, "Storii is the easiest way for your loved ones to record stories about their life. Users receive up to 3 scheduled phone calls per week asking curated questions about their life. Individuals have up to 10 minutes to record their answers, which are then automatically stored in their online profile and transcribed into text."
Go to https://buy.storii.com/products/storii-gift-box so you can learn more.