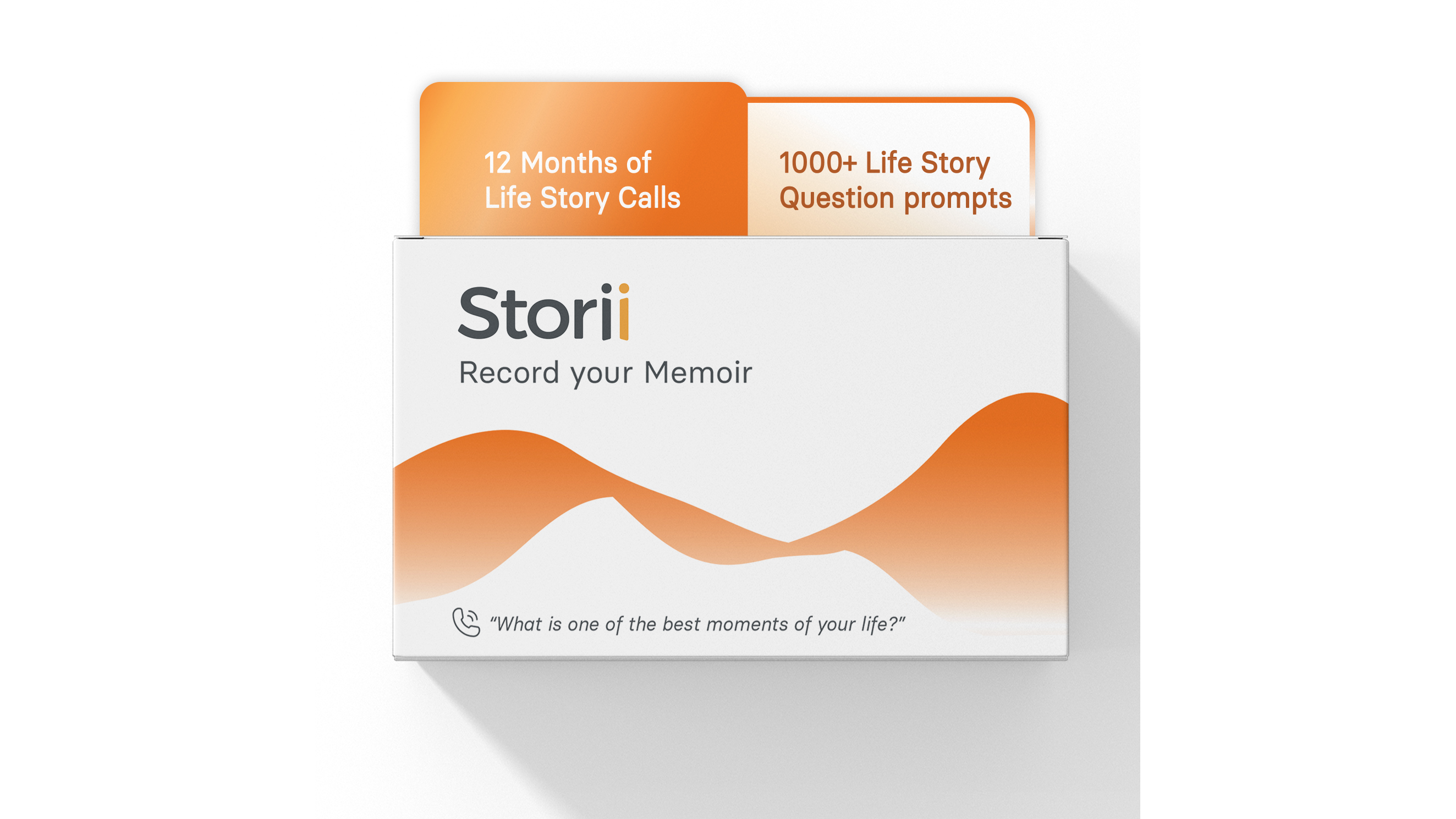 If your grandparent means more to you than online gift cards and another pair of socks, you'll want to find a Christmas gift that has a personal touch. That's why Storii has published a new article on thoughtful and meaningful gift ideas to get your grandparents this Christmas.
Here, you'll find details on customizable gifting ideas for your grandparents, such as digital photo frames, subscription boxes, and life story recording services.
Storii wants to help you and your family discover new and impactful Christmas gift ideas to show the grandparents in your life how much they mean to you.
Check it out the piece at https://www.storii.com/blog/thoughtful-christmas-gifts-for-grandparents
When shopping for Christmas gifts, it can be easy to find gift cards or basic presents for your grandparents, but they can often feel more like a token gesture rather than a meaningful and personal gift. However, with a wide range of customizable and unique gifts available on the market, you can now find something that represents your love and affection for your grandparents. Storii has collected these more unique gift ideas to help you narrow down your search when browsing online.
You will discover ideas such as digital photo albums, which can be customized to scroll through a collection of family photographs. The report's recommended album also includes options for videos and Wi-Fi updating, meaning your family members can add new photos and videos to the frame to keep grandparents updated on the latest family events and memories.
You will also find details on various experience-related gift ideas that will have a longer-term impact on recipients. This includes AncestryDNA kits for tracing a family tree, allowing your grandparents to discover more about their family and origins.
Storii also outlines the company's own Life Story Recording Gift Box, which allows grandparents to record their life stories through short prompts on a smartphone, landline, or through their Wi-Fi. The gift box uses scheduled calls on select days, during which your grandparent is prompted to answer meaningful questions and open up about their life, with their answers recorded for sharing at a later date.
The Storii gift box service can be combined with photos and music to add more context to a story, making reliving the experiences engaging and interactive for you, your grandparents, and the rest of your family.
"What a great Christmas gift!" a recent purchaser of Storii remarked. "I am learning so much about my grandad that I never knew. Absolutely worth spending time on and I'm glad I was able to help him leave a legacy."
Find the perfect gift for your grandparents this Christmas with a collection of personalized and meaningful ideas!
For more information, you can visit https://www.storii.com/blog/thoughtful-christmas-gifts-for-grandparents where you can read the full report.