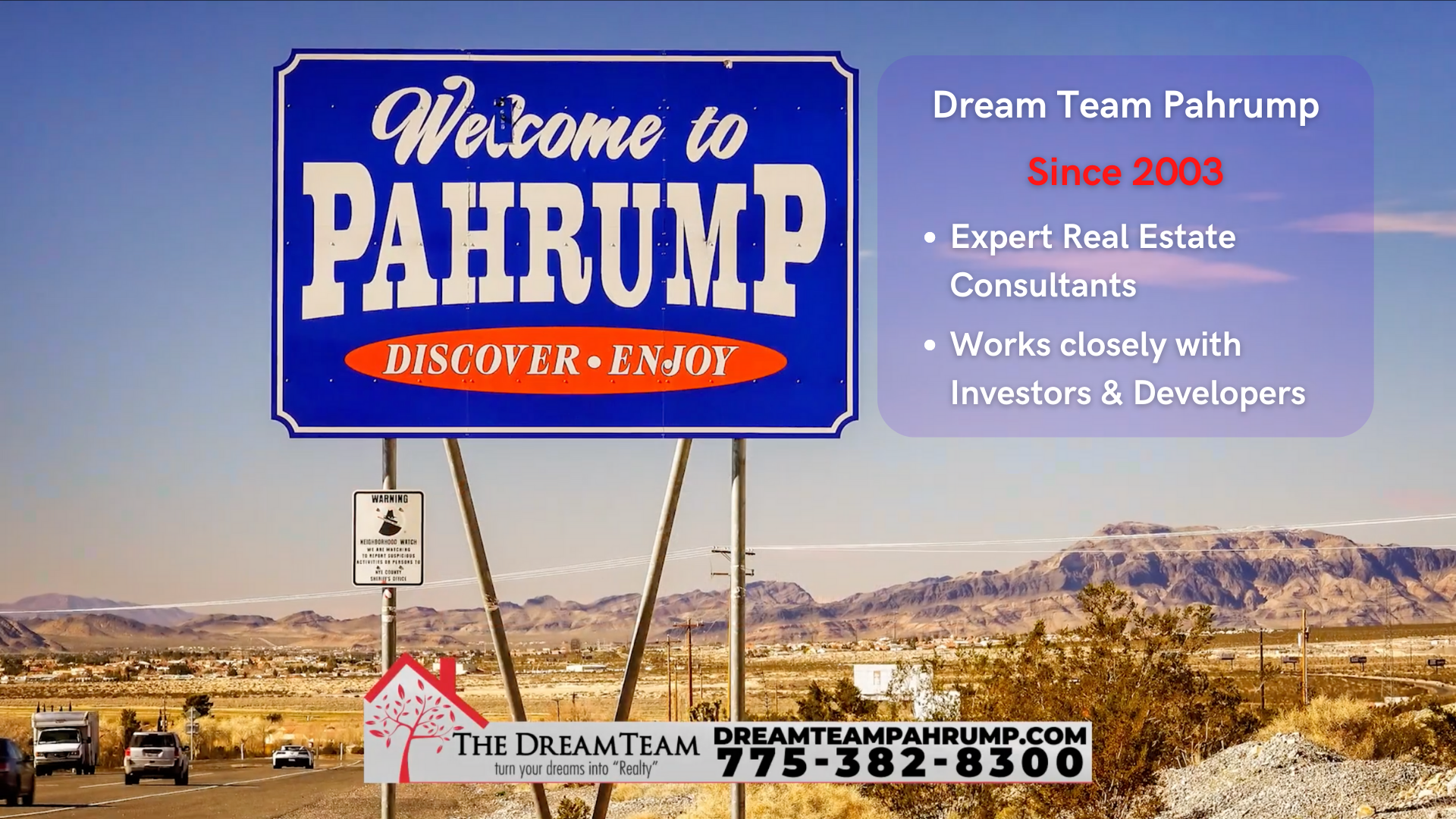 Always enlist the help of an experienced local agency when looking to expand your property portfolio! The Dream Team Pahrump at Access Realty, LLC can offer you the latest market insights and help you invest in the best listings!
The agency's new listings now include mobile manufactured homes, raw and undeveloped land, and local residential real estate that are sure to satisfy your investment property needs.
Browse the listings for yourself at https://dreamteampahrump.com
To facilitate new home sales, the expert Access Realty-affiliated agents can now offer you a professional consultation, in which they analyze the cost of local homes and market averages to accurately identify whether a listing price you are interested in is good value for money.
In addition to a range of local listings, the Dream Team Pahrump site offers you useful tips and tools as a prospective buyer. This includes a mortgage calculator, a guide to conducting your property search, and advice on how a pre-approved mortgage can help you have a smoother negotiation process.
By partnering with the local realtors in their property search, you will gain access to exclusive industry-insider insights that only a team with over 40 years of combined experience would know. Alongside residential clients, the full licensed realty team will work closely as an investor or developer to ensure that your unique property requirements are met or exceeded.
About Dream Team Pahrump at Access Realty
The Dream Team in Pahrump has been recognized as one of the top 500 agencies in Southern Nevada in 2022 and has received numerous 5-star reviews from its satisfied property clients. The real estate consultancy is made up of Ken Haring and Jeannette Draper, who are experts in the Southern Nevada and Pahrump Valley property market.
They have been operating in the local property industry since 2003 and have assisted hundreds of buyers and sellers during this time. They are committed to representing your best interests and helping you to make your property dreams a reality.
A spokesperson for the company said, "In addition to their vast knowledge of real estate, they are experts in all types of Nevada realty transactions. You can count on Ken and Jeannette for assistance with your next home sale, commercial investment, vacant lot, or new construction."
Dream Team Pahrump is the Southern Nevada property investment expert - call Ken Haring and Jeannette Draper, the Access Realty, LLC affiliated agents today at +1-775-382-8300 to partner with them on your home search!
Visit the consultancy online at https://dreamteampahrump.com