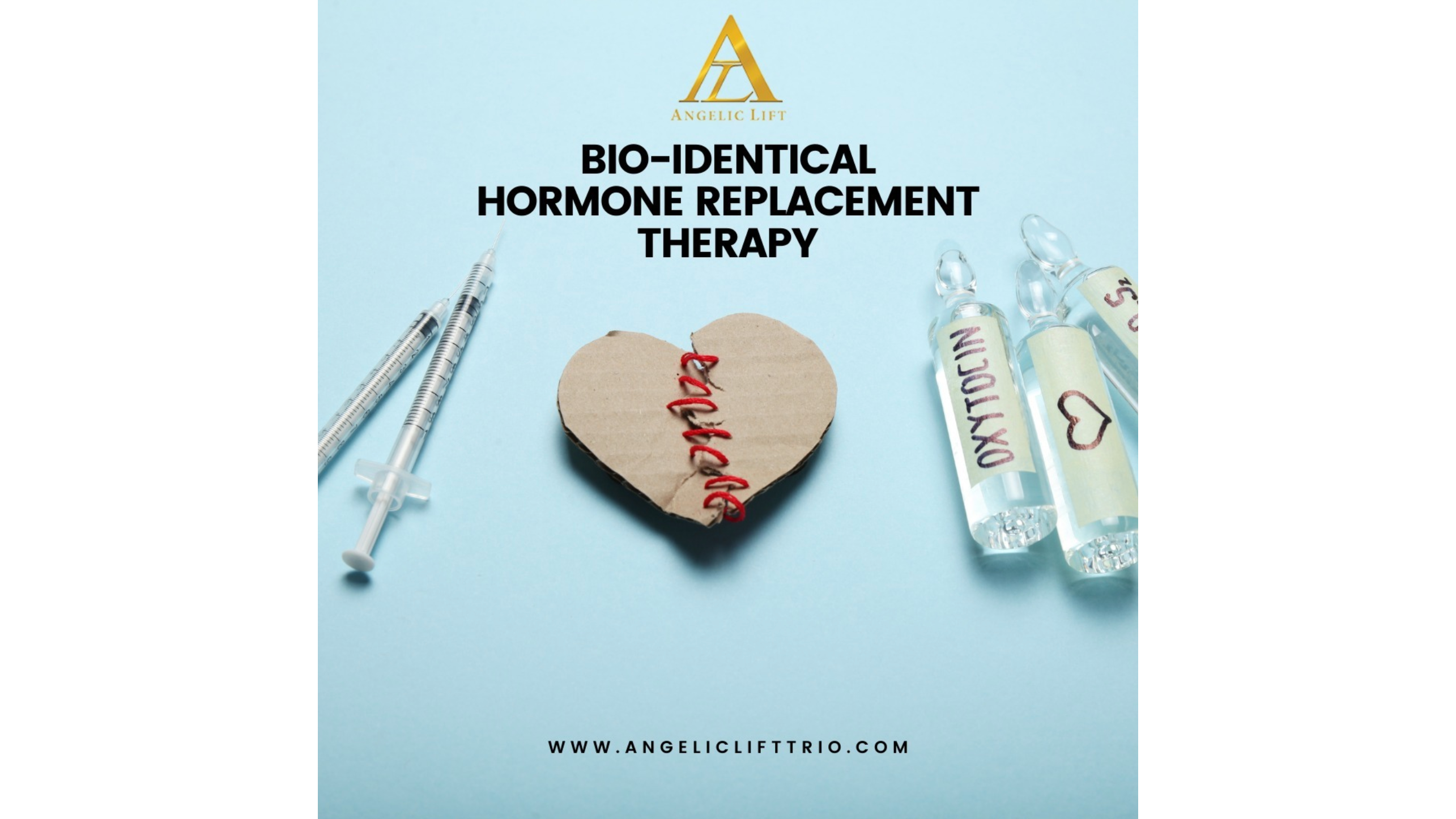 Feeling your best is a wonderful thing. There's nothing quite like that sense of vitality and energy that comes from being in peak physical and mental condition.
Unfortunately, as we age, our bodies undergo many changes that can interfere with this feeling of wellness, including fluctuations in hormone levels. This is where bio-identical hormone replacement therapy comes in, and it might just be the answer you're looking for to help you feel like your best self again!
Get all the details at https://angelicliftwellness.com/pellet-therapy
According to the staff at Angelic Lift Medical Clinic, trusted research has shown that Bio-identical Hormone Replacement Pellet Therapy is a natural and effective way to treat menopause symptoms, low estrogen levels, and low testosterone levels. It is also suitable for erectile dysfunction, menstrual headaches, vaginal dryness, low libido, and depression. If you have PPO insurance, Angelic Lift can help!
At Angelic Lift, B-HRT pellets are inserted into the gluteal area of your body through a small subcutaneous incision during a regular, scheduled clinic visit. A pellet, formulated from naturally composed hormones originally found in plants, is approximately the size of a grain of rice and typically the results can be felt within two to three days of the procedure.
Once inserted in your body, the pellet slowly metabolizes, releasing a constant small, physiological dose of necessary hormones. One pellet treatment can last for three to six months, depending on your body's metabolism, stress levels, and activity, and it eliminates the need for daily topical hormone applications or weekly injections. When the pellet has dissolved completely, you simply need to return to Angelic Lift to have a new pellet inserted.
One satisfied patient said, "The doctors and staff are so helpful. They took their time to educate me especially because I was so scared to try this medicine. I have been seen in all their locations in Florida and their service is always top-notch."
When considering hormone pellet therapy for low estrogen or testosterone levels, it is important to choose an experienced medical practitioner with training in treatment protocols, potential complications, and insertion. A good diagnosis is also essential to providing effective hormone replacement therapy. Angelic Lift uses the latest technology and laboratory services for diagnostic testing. "We believe in simple, personalized, and result-driven plans to achieve optimal health," says a spokesperson for the clinic.
Are you looking for a way to help you feel like yourself again? This could be the ideal solution!
Check out https://angelicliftwellness.com/pellet-therapy for any extra info you need!