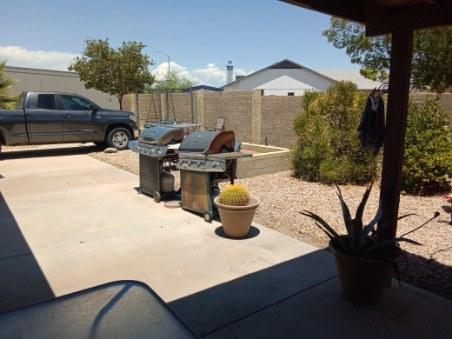 Almost 20 million Americans are struggling with addiction, but only a fraction seek help. Medical studies have revealed that those who don't get treatment can end up with heart, lung, liver, kidney, and even brain damage. Don't it get to that point! With Because We Care's help, you can be on your road to recovery in no time!
The center's services are designed for Native Americans who need counseling and support to overcome substance use disorders, addictions, and other issues that are negatively impacting their lives. With the help of trained behavioral health technicians, you will receive personalized attention and care that will aid with your recovery process.
Go to https://bwc.findlifenow.com for more information.
Because We Care's behavioral health services intend to help you correct any recurring habits, behaviors, or actions that are harming you in physical and or mental ways. The experienced staff members will be available for support 24/7.
Research shows that between 85% and 95% of individuals who received professional help to overcome a drug addiction were successfully abstaining even 9 months after completing treatment. According to addiction experts, counseling plays a key role in the recovery process. This is because even if the body is no longer dependent on the substance, psychological and social factors can cause the individual to go back to it. Factors such as stress or spending time with friends who partake in said substance are the most common reasons.
The center informs that the length of treatment will vary per patient, but the average treatment lasts roughly 90 to 180 days. Once your treatment is complete, you will be provided with guidance and resources designed to keep you on the right path. You will also learn relapse prevention skills that will help you manage triggers without relying on substances.
Currently, the American Indian Health Plan is the only insurance accepted at this location. However, AHCCCS, along with the company's staff, will be able to switch your plan for them.
Because We Care is a full-service residential treatment facility that offers living spaces, nutritionist-approved meals, counseling, individualized treatment plans, and 12-step meetings which are held in groups. If interested in learning more about the facility, you can contact the team via the brief form located on the website.
A spokesperson said: "We help you emerge whole from your drug use so that you can begin to connect with yourself and heal. There is no judgment. We meet you where you are in your recovery journey."
Because We Care are the compassionate, Peoria, AZ behavioral health experts that can help you start over! Call them today at 623-248-7155 to enroll!
Ready to be in control and live a long, healthy life? Click on https://bwc.findlifenow.com for the information you need!