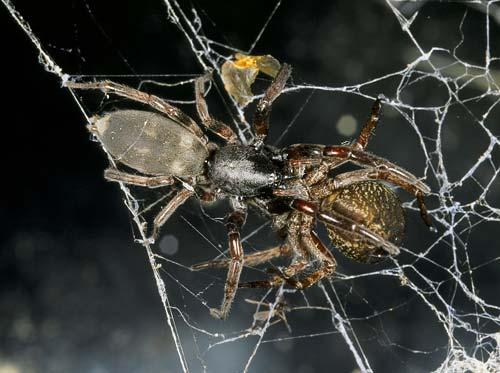 You're right to freak out at the sight of a white tail! With many of these pesky critters making their way into homes, you don't want to take any chances.
Granted, white-tailed spiders are not considered poisonous to humans, but their bites are still painful and can cause swelling and itching.
Pest Control Palmerston North Ltd offers proactive pest infestation mitigation and effective pest removal solutions to prevent predator white-tailed spiders from overrunning your property.
Go to https://pest-control-palmerston-north-ltd.business.site to find more information.
The company offers a range of treatment plans, including quarterly, annual, monthly, and onetime services to meet your pest control needs.
Unlike other species, white-tailed spiders are hunters. They prey on other spiders, which makes eradicating them difficult. Pest Control Palmerston North, which has over two decades of industry experience, understands the breeding and behavioural patterns of New Zealand pests and the best methods for exterminating them.
The team uses safe and non-toxic solutions, such as residual surface spray, for effective pest control. The treatment is applied to your inside walls, ceiling, and around the windows and doors, including the crevices and corners where the critters hide.
The company's approach includes spraying your perimeter and exterior, including around the drains, down pipes, and under eaves.
While the treatment provides immediate relief to the white-tailed spider problem, the company offers a more long-lasting solution by eradicating house spiders, which the white-tailed spiders feed on.
Besides white-tailed spider eradication, Pest Control Palmerston North offers pest management services for cockroaches, ants, fleas, mice and rats, borer, bedbugs, and flies. Visit https://www.neighbourly.co.nz/business/pest-control-palmerston-north to learn more about the company's services.
About Pest Control Palmerston North
Since 1998, the pest control specialist has served homeowners and businesses in Palmerston North and the wider Manawatu area, including Feilding, Linton, Ashhurst, and Woodville. The locally owned business stated that it is on a mission to save customers from the impact of the pest on their food, health, property, and environment, saving them millions of dollars every year.
You can contact the company over the phone or book a consultation for an upfront estimate.
A satisfied client said: "We had Pest Control Palmerston North Ltd come and deal with our pests problem several months ago and I am still finding dead cockroaches. Very effective and cost-efficient."
Eradicate these crawling critters from your home and protect yourself and your family members from the health hazards of pest activity.
Need further details? Visit https://www.facebook.com/PestControlPalmerstonNorth or call 64-210-851-8931 and request a free quote for your pest infestation problem.