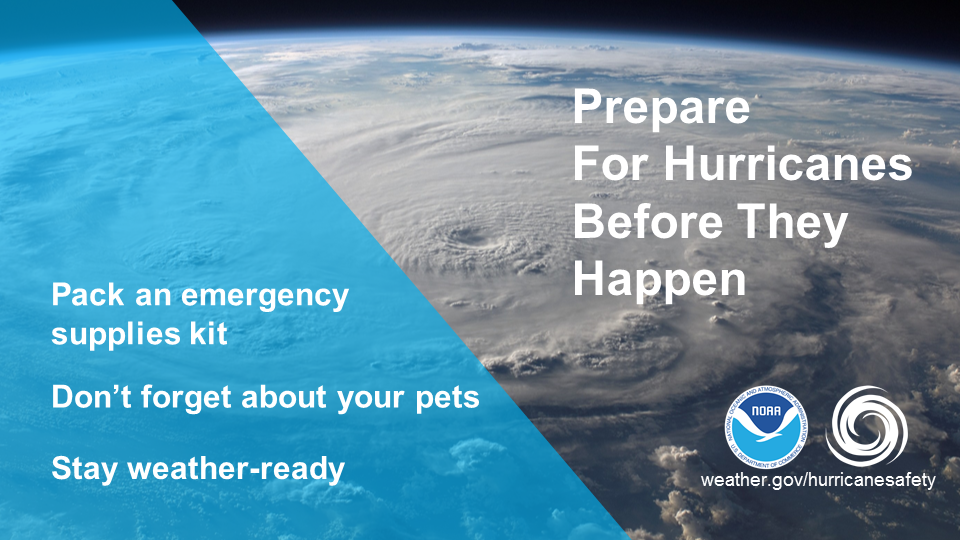 When the next hurricane is forecast, you can be sure that everyone will be rushing to buy supplies. Order your emergency survival kits now, so you can rest easy that you and your family are well prepared if the worst happens.
Go to https://weathervanesurvivalsupplies.com for more information.
As you're probably aware, hurricane season officially occurs between June 1 and November 30, with peak activity expected from late August through September. The Federal Emergency Management Agency (FEMA) states that preparedness can have a significant impact on your ability to stay safe and sound. Weathervane Survival offers you a comprehensive selection of survival products that can be delivered nationwide, so you know you're as prepared as you can be.
In preparation for the 2022 hurricane season, FEMA issued us some useful guidelines and advice. The agency suggests that you should keep supplies that are sufficient for up to 3 days. These include food, water, medications and first aid equipment, clothing, and toiletries.
As specialists in the emergency supplies industry, Weathervane Survival prepared its latest range with specific reference to the FEMA recommendations. The new packs provide you with supplies and equipment for up to 72 hours, and you can also buy extra products if you want to extend this timescale.
If you are forced to evacuate your home, you'll also need some additional survival items. To that end, Weathervane Survival has also developed several kits to meet this requirement. Products in this range now include sleeping bags, tents, and long-term food kits. Everything you need to stay safe and well.
About Weathervane Survival Supplies
Based in Somerdale, New Jersey, Weathervane Survival is a leading supplier of survival kits, emergency supplies, protective gear, and outdoor adventure equipment. In order to help you share opinions and advice with like-minded individuals, the company has also recently created a Weather Vane Patriots Club. Check the website to sign up today.
A company representative recently stated: "A bug-in survival kit has all the essentials that can help you beat all the odds during the time of disaster. The kit is inclusive of first aid kit, sanitation, and hygiene-related products, amongst various other items. Before you buy a bug-in survival kit online, make sure you know how many people are in your home. We're happy to offer advice about the perfect kit."
As with everything in life, preparation prevents poor performance. Get your emergency kits from Weathervane Survival Supplies and stay safe this hurricane season.
See the full selection today. Check out https://weathervanesurvivalsupplies.com so you can learn more.