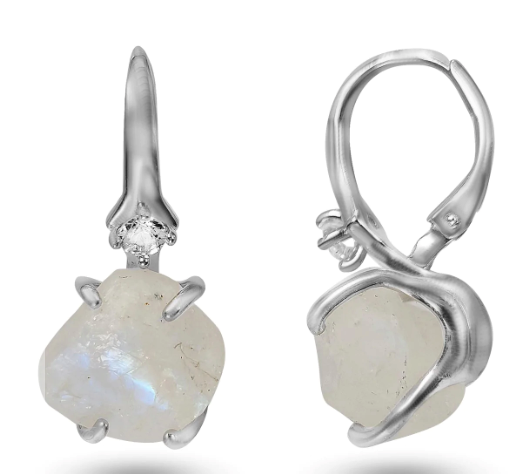 Finding the perfect gift is never easy. But there's one present that your loved ones will always appreciate: jewelry! Fortunately, Uniquelan Jewelry offers moonstone accessories that are stylish and distinct.
Its collection includes drop earrings, a cross necklace, and a marquise ring. Each item features a raw moonstone that is only polished instead of cut, giving the gem a one-of-a-kind shape.
You can learn more by visiting https://uniquelanjewelry.com
You can give the moonstone jewelry as a gift for birthdays, anniversaries, and other milestone celebrations. Moonstone pieces come with a luxury gift box with a message card on the inside.
Moonstone is a kind of feldspar gem that exhibits a pearly and opalescent appearance, which is why it was named after the moon. The gemstone is associated with the month of June and is believed to symbolize inner clarity, compassion, luck, and femininity.
While most moonstones are cut or faceted to maximize brilliance, Uniquelan Jewelry strives to preserve the natural characteristics of the stone, giving you a piece that stands out from similar pieces.
The drop earrings have moonstones that measure anywhere from 9-12 millimeters. You have the option of a white, yellow, or rose gold base. The cross necklace has a four-millimeter moonstone embedded in a gold or sterling silver pendant. The marquise ring features an elongated gem measuring 7x14 millimeters that crowns a band of hypoallergenic sterling silver. You can choose from two sizes: 6 or 7.
You can get express shipping to receive purchases in two days instead of four. All the above-mentioned pieces qualify for installment plans via Shop Pay.
About Uniquelan Jewelry
Uniquelan Jewelry is a boutique store that specializes in raw and organic gemstones. In addition to moonstone pieces, the shop also carries unfaceted garnet, amethyst, aquamarine, ruby, rose quartz, and emerald jewelry. Each piece is handmade by US-based artisans who are experts in contemporary jewelry design.
A spokesperson says: "No other gift carries the same prestige as jewelry pieces. As such, we offer a wide range of one-of-a-kind uncut gems that represent how unique your intended recipient is. With a wealth of options available to you, finding the ideal gift will be much easier."
Your loved ones deserve a gift that's beautiful and distinctive. So if you're in the market for moonstone pieces, Uniquelan Jewelry has you covered. Check out the collection today!
You can visit https://uniquelanjewelry.com for more information.