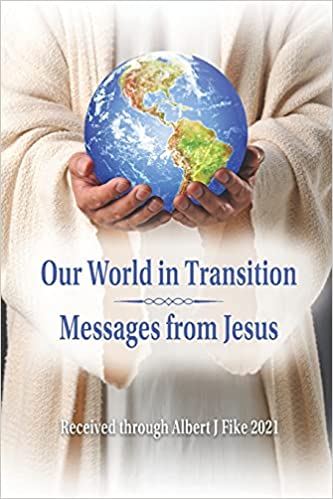 The world is going through a deep spiritual shift: one that calls us to take the time to truly assess what is important in our lives.
Is your job worth it?
Is your life the way you want it?
What do you wish to do, while you still have time?
This Christmas, take the time to reflect on what is important to you with the guidance of a new spiritual book written by a medium of Jesus and published by Divine Love Sanctuary.
"The World in Transition: Messages from Jesus" seeks to address the growing discontent and restlessness experienced by many people today. Written by Albert J. Fike, the book explains that the last few years have been a transition period towards a global spiritual shift – one that can only be prepared for through a strengthening of faith in the Lord. Full of practical advice and spiritual guidance, you are encouraged to seek peace through prayer.
Learn more at https://divinelovesanctuary.com
With the launch of its new book, Divine Love Sanctuary hopes to inspire more people to accept Jesus as their Savior. True to its name, the foundation is passionate about helping you experience "Divine Love", a deeply intimate event between you and your Creator.
Spiritual teachers suggest that the world is currently undergoing an energetic paradigm shift. This has been the catalyst for several global events, not least of which is the current health crisis which has impacted the lives of many. The change is supposedly connected to a need to assess one's spiritual calling and return to traditional values.
In "The World in Transition", Christ speaks through Fike and talks about the importance of love and faith, especially during this time. Over a series of 20 lessons, you are reminded of the core message of Christianity, and that is one of love.
Divine Love Sanctuary says that many people become so overwhelmed with the details of religion that they forget that the essence of their faith is to act with decency to every single living being.
The book is recommended for those who care about healing the Earth, have genuine compassion, and are fueled by a desire to raise the collective consciousness of the world. It offers simple lessons of wisdom that are easy to absorb and apply regardless of one's spiritual background or culture.
Fike writes, "Jesus describes how the energetic conditions of the world are changing, but for those on the Divine Path, although challenging, it is a very blessed time, a time of great change that will bring the unfolding of a new era."
The greatest love you can experience is the one you show yourself through God. Go to https://divinelovesanctuary.com so you can learn more.