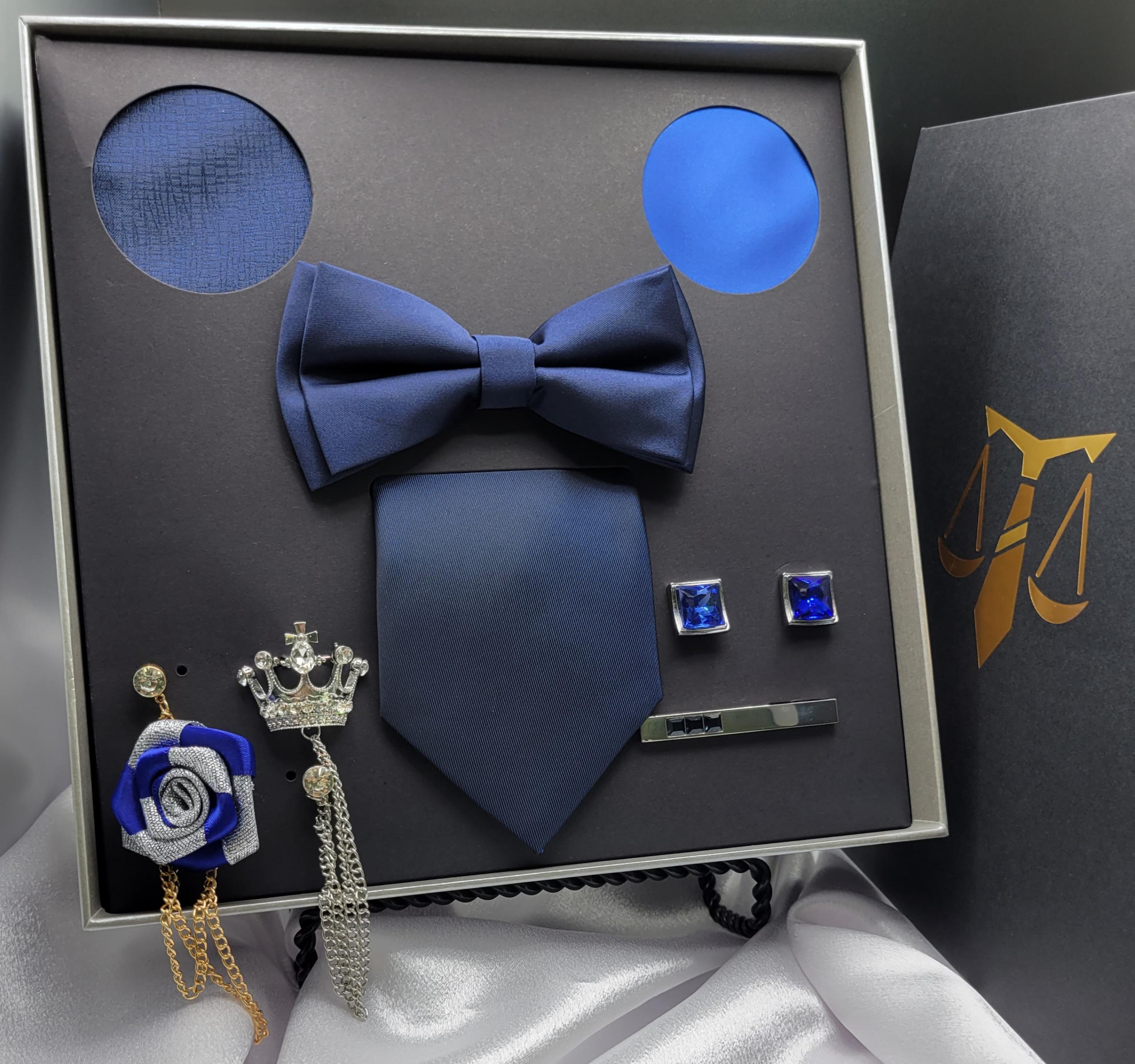 Looking for something to turn your everyday suit into a power suit? The Upscale Banker has tie box sets that will transform your formal wardrobe! The new online store is now live, accepting tailored orders.
With this launch, you can now buy premium fashion accessories directly from The Upscale Banker website. Alongside traditional purchase options, the startup retailer offers customers a monthly subscription service.
Go to https://www.theupscalebanker.com for more information!
The store showcased exclusive tie box sets for occasions such as weddings, proms, and funerals, or for those who dress formally every day including bankers, lawyers, and top executives.
The 8-piece sets are designed to add a touch of style to your everyday suits and include a custom tie and bowtie, matching cufflinks, tie bar, two lapel pins, and 2 pocket squares. All ties are made from 100% quality silk and are available in standard sizes.
There are over 100 combinations for you to choose from each with its own title and theme. For example, 'The Scholar', features a red striped tie and black bowtie with matching materials and accessories.
Another set, entitled 'The Showman', features navy blue materials with yellow spots and matching, blue-stone cufflinks.
The Upscale Banker believes that first impressions count and all sets are designed to combine a clean, sharp look with a touch of opulent class. The launch collection is now available to view on the company's Facebook and Instagram pages.
More information can be found here https://www.facebook.com/TheUpscaleBanker
With box set subscriptions, you can receive one new set a month. You will be able to access an online record, "The Vault", where they can customize their tie box sets and choose from more than 50 combinations.
Returns are available so long as the product has not been worn or damaged in any way and the company provides free shipping for subscription services and orders over $150.
The company is available to answer any questions or queries and can be contacted via email through the website, by telephone, or by sending direct messages to their social media pages.
The Upscale Banker is a new, small, family-run business founded in April 2022. The company plans to expand and is set to update its product range.
According to a spokesperson for The Upscale Banker, "We are excited to announce the launch of our new store. Our goal is to always be accessible, affordable, and create a great shopping experience."
Accessorize your wardrobe with ties and accessories that make a statement. Contact The Upscale Banker today at (+1-800-471-7674) and turn heads wherever you go!
Go to https://www.instagram.com/theupscalebanker for more.