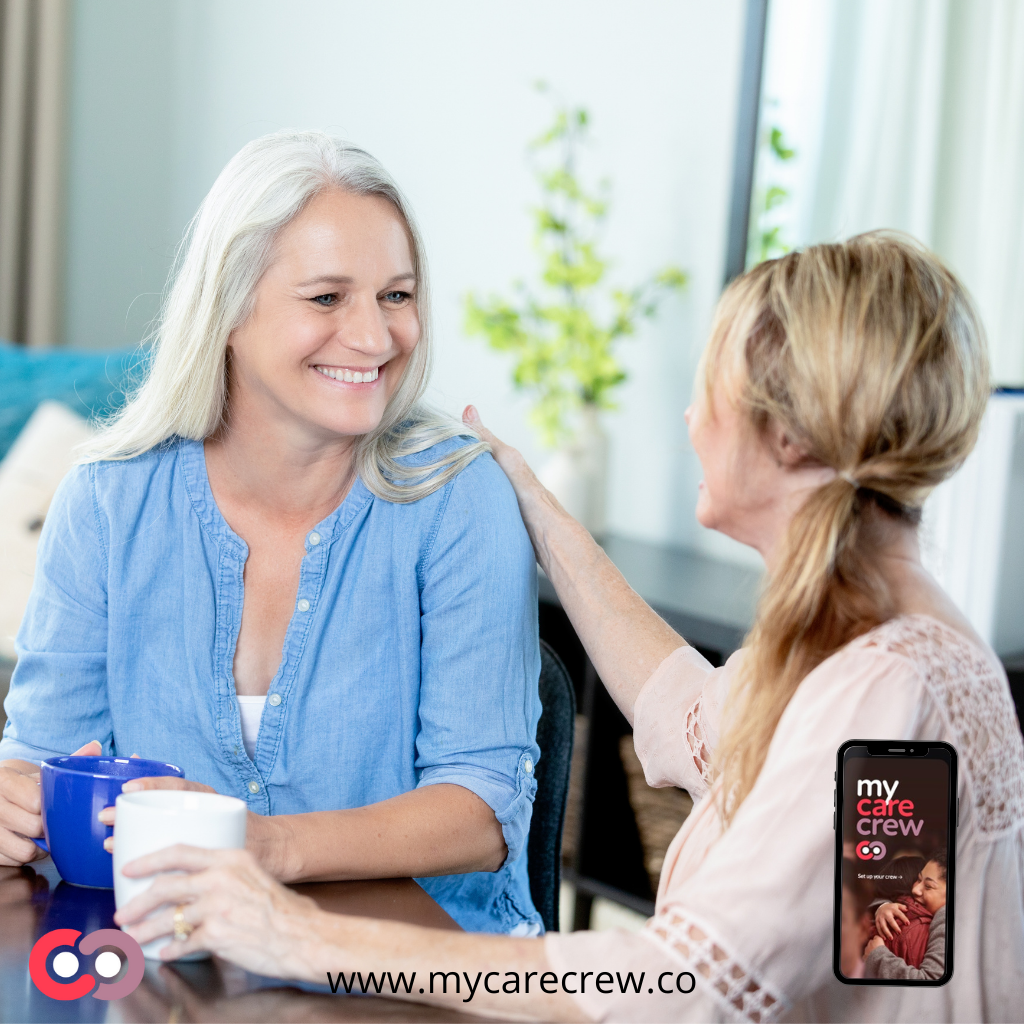 It's a long road ahead but your journey with cancer can be made a bit easier with the support of your family and friends. Download the My CareCrew app for free to let everyone know how you're doing and what you need support with. You can beat this!
The app has been designed to help cancer patients and caregivers navigate the daily challenges of living with cancer and ongoing treatment. The app provides users a platform that efficiently manages help requests, health updates, and more.
Go to https://mycarecrew.co to find out more!
By using the new app, you or your caregiver can manage day-to-day routines, health needs, and support. The tool allows you to update your loved ones on your health status, and let your family and friends know how they can help you.
The app was created by two friends who have lived with the disease and are aware of the many challenges cancer can bring to a person's life. Secondary to their critical health demands, the logistics of the influx of support from family and friends also became overwhelming.
For this reason, they created My CareCrew, which can be downloaded for free on the Apple app store and Google Play.
The app has a built-in chat feature that allows you to connect instantly with your private support group. The health tracker records physical symptoms and recovery updates that you can share with doctors, friends, and family. It also has a digital journal that offers an outlet for you to express your thoughts and feelings as you navigate the path of your personal journey.
Essential features are the Request Help and Accept Help functions. The former takes the stress out of letting your CareCrew support group know what you need help with the most, such as childcare, transportation, meals, etc. The latter allows you to manage aid offered to you by scheduling and coordinating each through the Help Tracker.
The Wishlist feature takes the guesswork out of getting a gift patients or caregivers need, want, or wish for. The app makes it easy to add products, services, and experiences patients and caregivers prefer. It also allows CareCrew members to send gift suggestions via the app.
A satisfied user said, "The app provides exactly what you as a family member or close friend of a patient, impacted by cancer needs. So many people around you would like to help in this difficult time, and this app will enable them to help where you really see the need in an easy and straightforward way."
Make this journey easier and feel the support of your loved ones with My CareCrew.
Go to https://mycarecrew.co to download the app.