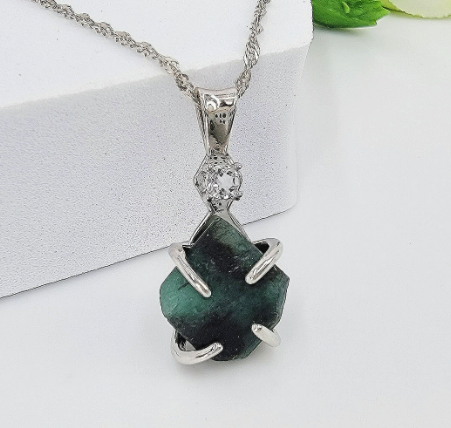 If you've been searching for the ideal gift for a friend or family member, you want something that is both fashionable and meaningful. Uniquelan Jewelry has the ideal solution with its birthstone gifting range, which includes earrings, necklaces, and bracelets featuring natural and polished premium cut gemstones.
The gemstone range allows you to find a gift that is suitable for any age or gender that also has a personal connection to the recipient and their birth month.
Visit https://uniquelanjewelry.com for more information.
In the collection, you can find a wide variety of gemstones including diamond for April, emerald for May, moonstone for June, ruby for July, topaz for December, and more.
As a gifting item, birthstone jewelry offers a fashionable and meaningful option if you are looking for a thoughtful gift for a loved one. Furthermore, the variety of products that can feature a birthstone gives you the ability to find a gift that meets the individual style of the recipient. Uniquelan Jewelry designed its collection to offer a wide range of products for every month's birthstone.
All of the products in the range include a natural, raw, and polished gemstone that has been cut to size, meaning no two items are alike. This individuality makes the stones a unique gift for special occasions such as weddings, anniversaries, Valentine's days, and, of course, birthdays.
The birthstones are available in six, seven, and eight-inch sizes, as well as in rings, bracelets, and necklaces. The stones can also be purchased in stud, dangle, and drop earrings. By offering their birthstones in a wide range of products, Uniquelan Jewelry allows you to find items that meet the occasion and fashion of your intended recipient.
Each gemstone sold by the online retailer comes from an authentic source, such as Brazilian emeralds and Indian garnets. The stones are also evaluated, polished, and finished before being featured in their birthstone collection.
If you are unsure what a loved one's birthstone is, you can also find and detailed list of all each month's gemstones, allowing you to be sure you purchase the correct one.
A recent customer of a birthstone necklace said, "I bought this for my daughter as a Christmas gift. It's so beautiful and pretty. It looks stunning and very expensive."
Find a meaningful gift for your loved one's next special occasion from Uniquelan Jewelry's gemstone collection.
For more information, you can visit https://uniquelanjewelry.com where you can browse the complete birthstone range.