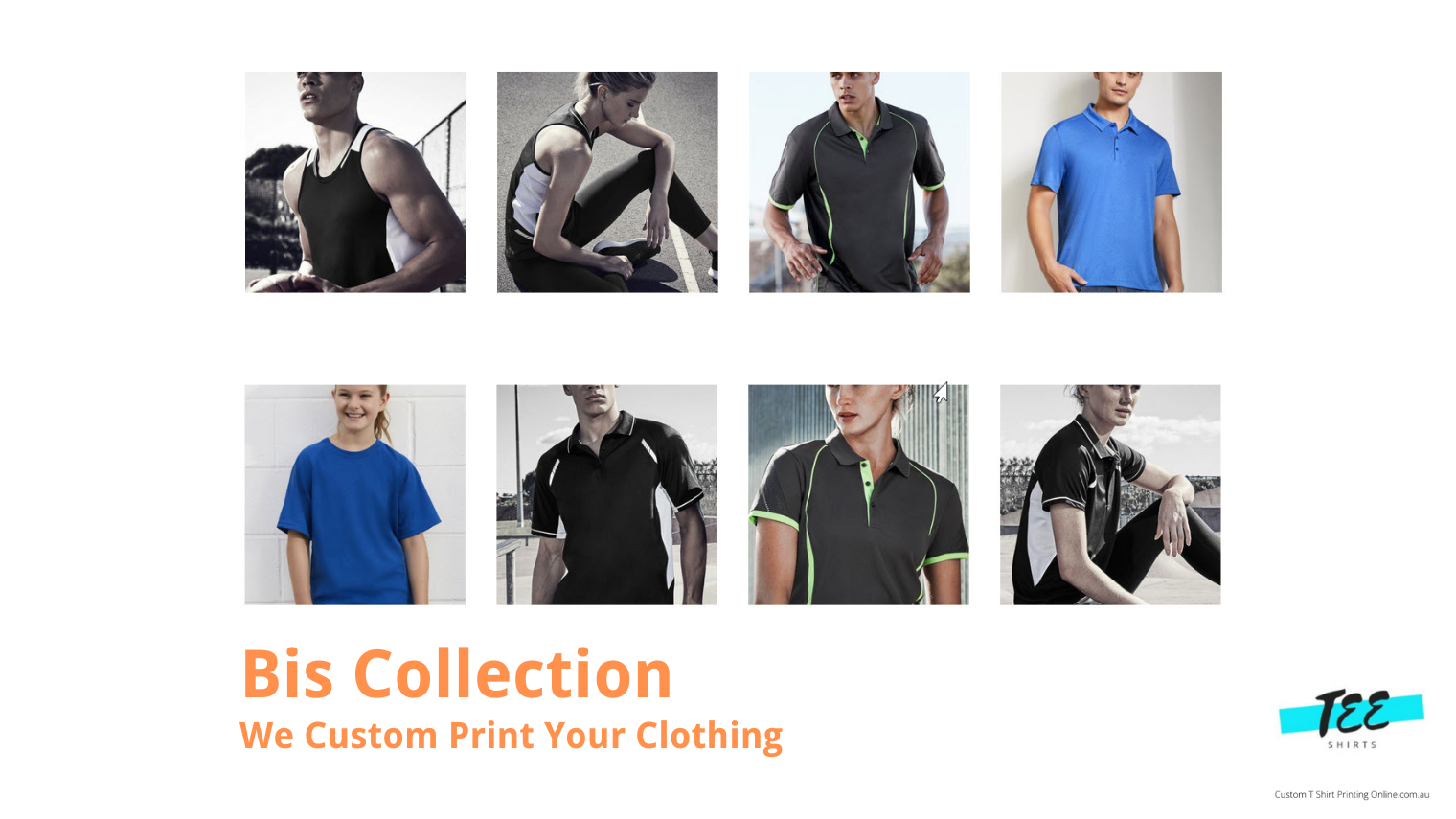 Biz Cool shirts are not just great athletic wear, they are also perfect canvasses for your team logo or custom artwork. And for impeccable Biz Collection printing in Brisbane, you need Custom T-Shirt Printing Online.
The company is now giving you the opportunity to personalize your Biz shirts through its online platform!
Check it out at https://customtshirtprintingonline.com.au
Custom T-Shirt Printing Online allows you to design your athletic shirts directly on the order page. Just pick the shirt you want, upload your image, and wait for your order to arrive. It's that easy!
While commercially available workout gear is convenient, markup costs make them considerably more expensive. Moreover, they give you a very limited selection of styles to choose from.
Bespoke printing, in contrast, enables you to design apparel to your liking without paying a premium. Custom T-Shirt Printing Online has extensive experience in catering to individual cyclers, runners, personal trainers, fitness clubs, and sports teams. It ​​can produce v-necks, crewnecks, and sleeveless tops for both men and women.
Biz Cool fabric has an ultraviolet protection factor rating of "good," so it can effectively ward off the negative effects of the sun. You can also safely machine-wash the fabric without shrinking or fading.
Once you have finished your design, you can order the shirt from the design editor, and there is no minimum order amount.
About Custom T-Shirt Printing Online
Custom T-Shirt Printing Online helps you create one-of-a-kind apparel through its powerful online design platform. The company has its own printing facility in Brisbane, allowing it to closely monitor the quality of each garment it produces. Aside from t-shirts, it can also print long sleeves, singlets, tank tops, sweatshirts, hoodies, and polos.
A spokesperson says: "Working out makes you feel good, so it only follows that you should look good as well. By printing your own workout or training gear, you not only embody your unique sense of style, but you can also save money."
You deserve workout wear that's truly you. And Custom T-Shirt Printing Online can make it happen. Order your bespoke t-shirts today!
Just go to https://customtshirtprintingonline.com.au/page/gym-and-fitness-sportwear-custom-printed for more details.