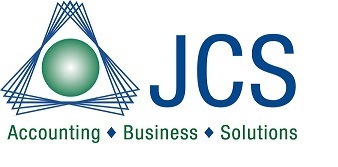 By now, you're probably aware of how powerful the Sage 100 software is. After all, you chose it.
But unlocking its full potential will take some effort, and if you're running a business, who's got time for that?
So why not let Accounting Business Solutions by JCS take care of that for you?
The nationally acclaimed consulting firm now offers a series of training classes for businesses that want to maximize the full capabilities of the Sage 100 accounting software. These classes can be held in your office, online, or in one of the consulting firm's offices nationwide.
Learn more at https://www.jcscomputer.com/sage-100-training-classes
Led by certified Sage 100 consultants, these classes will show you how to leverage the software to improve business performance and achieve short- and long-term goals. You'll also be taught "hidden" features that can further increase your productivity, efficiency, and revenue.
Both beginner and advanced classes are available, with the former covering the software's core modules, including General Ledger, Accounts Payable, and Accounts Receivable. "Sage 100 introduction training classes are designed to quickly bring new users up to speed on Sage 100," the company explained on its website. "You will be introduced to the setup, integration, daily work, and period-end processing aspects of each application to become proficient in Sage 100 transactions."
Meanwhile, the advanced courses go in-depth into specialized modules, such as Material Requirement Planning, Business Insights, Purchase Order, Inventory, Crystal Reports, Work Orders, and more.
Both of these classes are perfect for you if you've recently both Sage 100 or are planning to upgrade into a more robust accounting system.
According to the consulting firm, Sage 100 has capabilities beyond accounting, providing you with the tools to manage products, orders, and customers easily, while offering you invaluable insights that can lower costs and facilitate further growth. Now, imagine mastering this system after just a few classes!
Accounting Business Solutions by JCS serves businesses across the US through its operations in many major cities. In addition to Sage 100 training, the company also specializes in the sale and technical support of a number of Sage products, such as Sage 50, as well as other types of accounting and ERP software.
Give yourself and your accounting staff a solid grounding on Sage 100 fundamentals. Learn from certified pros and take your organization to the next level!
If you want to know more, visit https://www.jcscomputer.com/sage-100cloud or call 800 475-1047 to schedule a free discovery session.