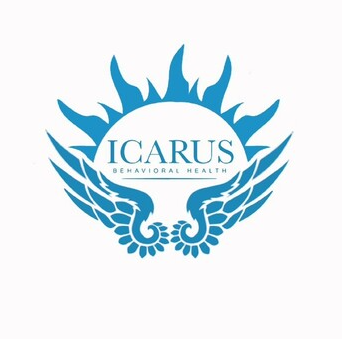 Are you or someone you love struggling with addiction? If you need treatment but you're unsure of what your health plan may or may not cover, talk to Icarus Behavioral Health about their range of rehab services and partnerships with Presbyterian Health Plan and Molina Healthcare insurance.
Icarus Behavioral Health has published a new guide to using Presbyterian in conjunction with the center's services and what costs and claimable expenses are covered for policyholders. You can read it for free now on the Icarus website.
Get the help you need with a healthcare insurance plan you can afford with Icarus Behavioral Health and Presbyterian Insurance. More details at https://icarusbehavioralhealth.com/insurance-coverage-for-rehab/presbyterian-insurance
The recently published article offers you a breakdown of the advantages of enlisting an 'in-network' addiction center and how Icarus Behavioral Health's partnership with Presbyterian helps service users like you maximize the quality of treatment and coverage you receive.
An article by Sage Neuroscience Center suggests that drug and alcohol addiction can be linked to the ten most prevalent causes of death in the state of New Mexico. While treatment programs are available state-wide, the financial cost of accessing care can be prohibitive unless service users have adequate health insurance that offers coverage for their condition.
Before embarking on any treatment program through Icarus, the dedicated admissions team will put together a personalized quote, giving you a clear idea of the costs of their proposed care plan. The staff has detailed knowledge of Presbyterian policies and eligibility criteria as well as compliance regulations.
Most policies come with coverage for in-patient and out-patient services, medication-assisted treatment, individual therapy, psychiatric consultations, detox facilities, and drug tests. The Icarus team can also advise you on reducing out-of-pocket expenses and the use of HSA and FSA bank accounts.
In addition to its partnership with Presbyterian Health Plan Insurance, Icarus also works closely with Molina Healthcare - another highly-regarded insurance provider.
About Icarus Behavioral Health
The company's large treatment center includes both newly-constructed and repurposed facilities set amid beautiful scenery, creating a warm and welcoming atmosphere for service users. Icarus is a licensed provider, listed in the Substance Abuse & Mental Health Administration's official database of approved facilities. Learn more at https://icarusbehavioralhealth.com/insurance-coverage-for-rehab
A spokesperson says, "The Icarus Difference means improved access to care through innovative approaches and integrated services that cover the full continuum of care, to improve outcomes for those with substance use and mental health disorders."
Icarus Behavioral Health continues to widen access to rehab for addiction sufferers across Albuquerque and New Mexico. Don't let insurance concerns stand in the way of recovery.
Put your energy into recovery without worrying about premiums. Check out Icarus Behavioral Health today!
For more info, go to https://icarusbehavioralhealth.com/insurance-coverage-for-rehab/rehabs-that-take-molina