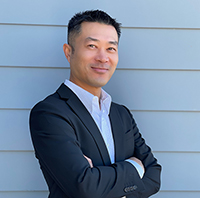 Technology is changing the way people sell real estate, and virtual tours are leading the charge. Keller Williams The Marketplace offers this service so you can find a buyer on the double.
The agency uses virtual property tours to attract out-of-state buyers. Lead agent Dallas Tung will handle all aspects of production on your behalf, including hiring videographers and licensed drone operators.
Learn more by visiting https://www.youtube.com/channel/UCSmNu62gna2sqdRh56gweRg
Through the company's virtual tours, you can broaden your reach and attract high-intent prospects. Once the video has been made, Tung will also give it prominent exposure on his website and YouTube channel.
A study conducted by Realtor found that listings with a virtual tour receive up to 87% more views than those with just pictures. Furthermore, a survey done by Planet Home found that 75% of potential buyers consider virtual tours as a major decision-making tool.
Since these tours require advanced equipment and skills, Keller Williams The Marketplace coordinates its production so you can focus on your forthcoming move. The company has sold over 500 properties in Nevada, many of which utilized virtual walkthroughs to generate leads.
Dallas Tung will personally host the hour, giving detailed information about your property along the way. He will likewise highlight standout features to further entice would-be buyers.
You can request a no-obligation exploratory meeting to better understand the brokerage's property marketing strategy.
About Keller Williams The Marketplace
Keller Williams The Marketplace is a respected brokerage headed by Dallas Tung, who specializes in luxury properties in Nevada. In addition to sellers, it also helps buyers acquire homes in the state's premier gated communities. The company has listings in key real estate markets like Lake Las Vegas, Henderson, Southern Highlands, Summerlin, and MacDonald Highlands.
A satisfied client shared this review: "We hired Keller Williams The Marketplace to sell our home in Henderson and they did an amazing job. Not only did we get a great offer in just 12 hours, but our agent was there for us every step of the way. He was incredibly responsive and always advocated for us throughout the process. We couldn't be happier with the service that we received."
Virtual tours are the game-changer sellers you are looking for. Contact Keller Williams The Marketplace today and give your listing a competitive edge.
Go to https://www.youtube.com/channel/UCSmNu62gna2sqdRh56gweRg for more details!