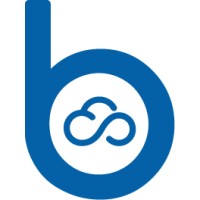 How do you protect your valuables? For most people, placing them inside a box with a lock and key is sufficient. And you'd be right - but what if your valuables are contained in multiple boxes with multiple owners? Your risk of getting robbed has substantially increased, especially as you cannot control who has access to what.
Now, imagine this multiplied exponentially and instead of personal belongings, your valuables are sensitive data related to your business. Would you trust just a static key (the traditional lock and key system) to protect your financial data and other sensitive information?
Protect your data better with the cloud-native solution for privileged access management by Britive. You can now mitigate account and data risk with a scalable, convenient, and easy-to-use system that separates authorization from authentication for human and synthetic IDs.
The cloud security system delivers unified access cross-cloud. This means that you limit data exposure to standing privileges and secrets by selecting who has access to specific information at any given time.
Watch this explanatory video: https://www.britive.com/news/defense-in-depth
Britive's platform does this by enabling cloud-first security best practices such as multi-cloud just-in-time (JIT) privilege grants, cloud secrets governance, and intelligent privilege right-sizing. In particular, Britive has created JIT grants that fit seamlessly into your approval workflow processes, providing you with an additional layer of internet security.
Through the JIT grants, you can now separate authorization and authentication - with human and/or non-human IDs - so that only permitted users have access to sensitive data. The JIT grants quickly check out a role-based elevated privilege profile for a specific cloud service and give access only until the task is completed. Once the task is complete, these privileges are automatically revoked.
In a recent video published on its website, Britive explains that process as similar to a hotel key. Guests to a hotel are given an access card to their room, which is only usable for the duration of their stay. Once they check out, the card is no longer useful.
With JIT grants, user and machine IDs are quickly validated and only given privilege either for the duration of a session or task or until the user checks the profile back manually.
Adding to this process is Britive's Zero Standing Privilege (ZSP) security posture. Based on a zero-trust concept, it does not allow standing access to cloud accounts and data to any human or machine ID.
This means that no one has unlimited and permanent access to your company's files! It's a simple but powerful way to protect your sensitive data.
"The Britive solution is a lightweight platform that integrates with your operation critical cloud and SaaS services through an easy-to-deploy API," said a spokesperson. "Users are granted the same level of access across multiple, dissimilar environments due to our unified access model. The unified access model provides visibility and control from a single pane of glass."
Go to https://www.britive.com/news/defense-in-depth so you can learn more.