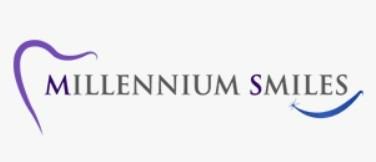 Temporomandibular joint is a pretty difficult word to get your mouth around, and if your TMJ doesn't function correctly, you might have even more trouble. Thankfully, the team at Millennium Smiles uses the latest techniques to diagnose and treat the condition.
In addition to a painful jaw or face, TMJ problems can lead to a variety of nondescript symptoms, including unexplained headaches, clicking noises in your jaw, neck or upper back pain, and ringing ears. If any of those symptoms ring true, book an appointment with this leading local dental clinic.
Go to https://millenniumsmiles.com/service/tmj for more information.
Using advanced biometric equipment, Millennium Smiles can investigate your symptoms in as little as 5 minutes. If they do a find a problem with your TMJ, their non-invasive and reversible therapy has a 95% success rate.
A recent systematic review, published by the US National Library of Medicine, found that over 30% of American adults suffer from some form of TMD. The condition is second only to lower back pain in terms of musculoskeletal complaints. As a result, the review recommends that dental practitioners should consider strategies for early diagnosis and management.
Being at the forefront of the dental industry, Millennium Smiles now provides advanced diagnostic technologies throughout the wider Frisco region. The clinic's Joint Vibrational Analysis equipment allows your TMJ function to be assessed in just 5 minutes and is totally pain-free.
"Failing to treat TMD can have detrimental effects on your oral health or overall health," a clinic representative explained. "Our TMJ therapy is a reversible, noninvasive method that usually lasts 12-16 weeks, and it has a 95% success rate of addressing reported symptoms. In the cases that are unsuccessful, we will explore and recommend non-reversible Phase II therapy."
About Millennium Smiles
In addition to the symptoms mentioned, TMD has been closely linked with obstructive sleep apnea and other sleep breathing disorders. Millennium Smiles also offers advanced diagnostic and treatment options for OSA, as well as routine, cosmetic, and 24/7 emergency dental services.
"I'm so happy I found Millennium Smiles," one patient recently stated. "They treat everyone like family right from the first call. You're not just treated like a number here, which is how it should always be. For as long as I can, I'll continue visiting this clinic and highly recommend to anyone in need of a professional, caring dental practice."
If you suffer from facial pain, unexplained headaches, or upper back pain, see the team at Millennium Smiles.
Book an appointment today. Check out https://millenniumsmiles.com/service/tmj so you can learn more.