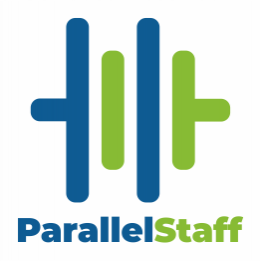 Managing a startup is not easy, and everyone must wear different hats. However, if there is a way to delegate some of the responsibilities to a reliable company, why not do it?
ParallelStaff will help you find the perfect iOS developers for your project. All you have to do is submit a job description, choose from a shortlist of qualified developers, and start the onboarding process.
Book a meeting today! Visit https://parallelstaff.com/nearshore-outsourcing for more information!
The outsourcing company explains that the quality of your software benefits from the skill and expertise of highly-qualified developers. This builds your reputation and user base, ultimately improving your bottom line.
Further, you and your developers are in a similar time zone, so everyone is working at an optimal productivity rate - no 3 am Zoom calls, no missed deadlines due to confusing time differences, and fewer issues with cultural or language barriers.
The outsourcing company follows a tailored approach to hiring. They screen and check the IT professional's skillset to ensure that they are above the minimum requirements you have set. A technical assessment is done to see if they have the necessary hardware, software, and internet connection requirements. Lastly, the outsourcing company checks their English level, which needs to be between B2 and C2 or upper intermediate to proficient.
As a due diligence, all qualified applicants are also background-checked to establish a baseline level of trust. This is helpful if you want to eventually consider bringing the applicant to the US for a permanent position.
No matter how many iOS developers you want to hire, ParallelStaff has a turnaround time of five to ten business days. You do not have to waste time on recruitment and interviews and can focus on training and onboarding, instead.
A dedicated account manager is assigned to you, and not only do they help find the right people for the job, but they also bridge the gap between you and the new hires by facilitating the onboarding process. If you so choose, you can leave it to the account manager to relay to the new hires their responsibilities and KPIs.
Hire the best talent today! Visit https://parallelstaff.com/nearshore-outsourcing to get started.