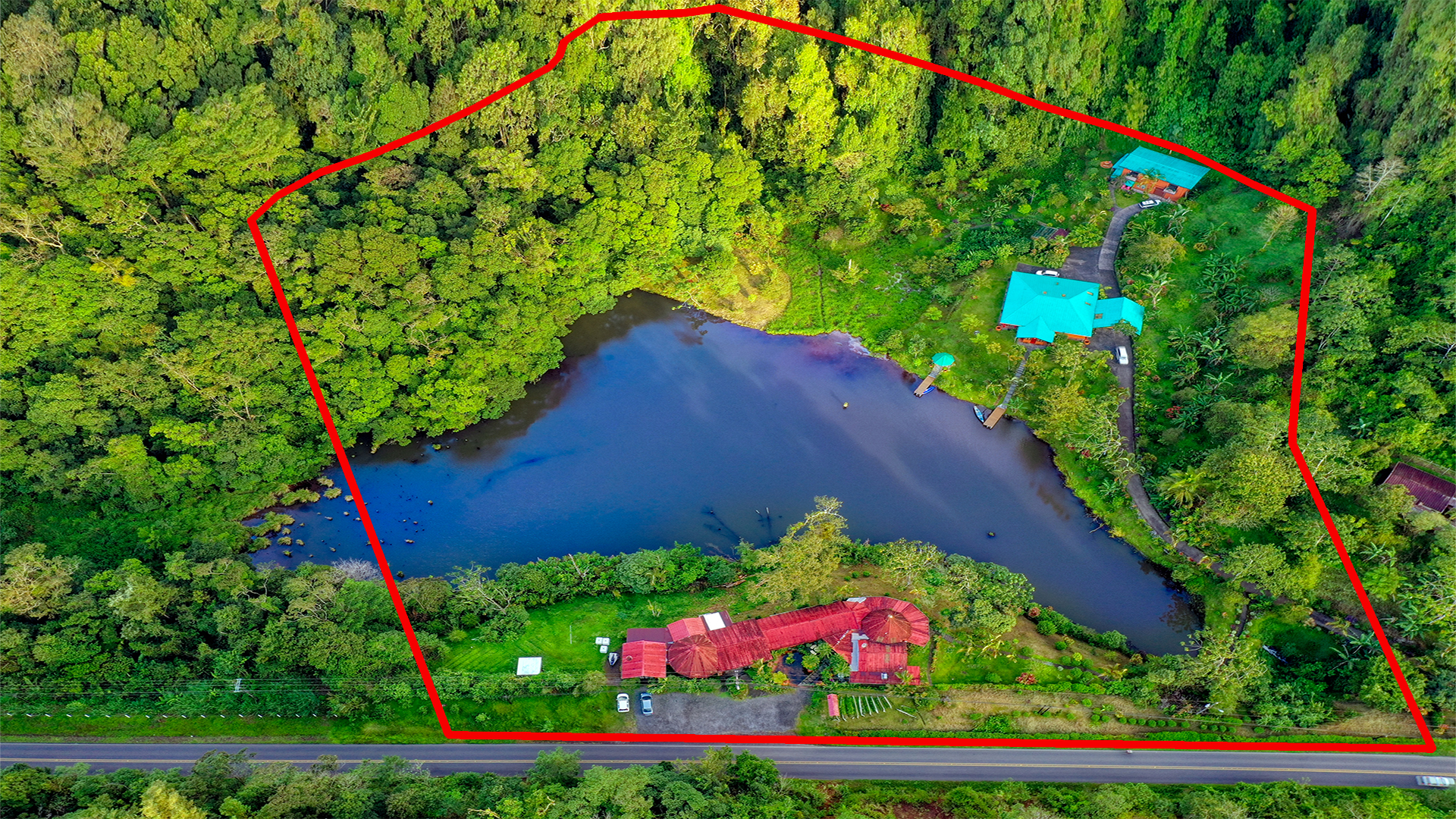 Picture yourself sipping a refreshing drink while fishing in your own private lake surrounded by rainforest. Sounds pretty good, right?
The owners of the highly successful Lucky Bug Bed and Breakfast in Nuevo Arenal, Costa Rica, are selling the property and its three established businesses – the hotel, the Caballo Negro restaurant, and the Lucky Bug Gallery.
Go to https://arenalcostaricabusinessforsale.com for more information.
The bed and breakfast is situated next to a private lake and comes with 5.5 acres of land, surrounded by rainforest. Previously, all three businesses have been easily managed by two people.
Considered one of the happiest countries in the world, Costa Rica is known for its pristine natural habitats and wildlife. More than 25% of the country is protected land, containing 30 national parks which harbor 5% of the world's animal species including sloths, jaguars, toucans, turtles, and tapirs. The diversity here is due to the large variety of habitats such as high-altitude cloud forests, dense rainforests, savannah grasslands, and coastal shorelines.
Lucky Bug Bed and Breakfast is an award-winning hotel with the capacity to house up to 12 people. Ranked as the second-best in Costa Rica, and the fifth-best in Central America, it is a Trip Advisor Traveler's Choice B&B, putting it in the top 1% of all B&Bs in the world.
The rooms are spread across three buildings; the five-bedroom B&B, the main house with four bedrooms, and an extra apartment. Combined, these residential spaces cover a total of 10,000 square feet. The patio of the house overlooks the lake and forest and has the potential to be used for yoga retreats or other relaxing activities.
The bed and breakfast building also contains a large kitchen, currently used to provide food for visitors. It could be converted into a smaller eatery, complementing the already established restaurant Caballo Negro, which is known throughout the country as a "go-to" place for locals, ex-pats, and tourists.
The Lucky Bug Gallery is another successful business renowned for supplying hotels and homes in the area with decorations, art, paintings, lamps, and other unique items created by the owners of the property and other Costa Rican artists.
All three businesses are situated along the main lake road with route 142 on one side, making them a popular stopping point for travelers. The surrounding rainforest is owned by the local electricity company and will not be built on.
A spokesperson for the company said, "The possibilities are endless, but while you consider the different options, you have an already proven successful B&B, restaurant, and gallery to keep you going while you decide other uses you might enjoy."
Costa Rica is the relaxing paradise you've been looking for – it's not often an opportunity like this will fall into your lap!
Go to https://arenalcostaricabusinessforsale.com to book your viewing.