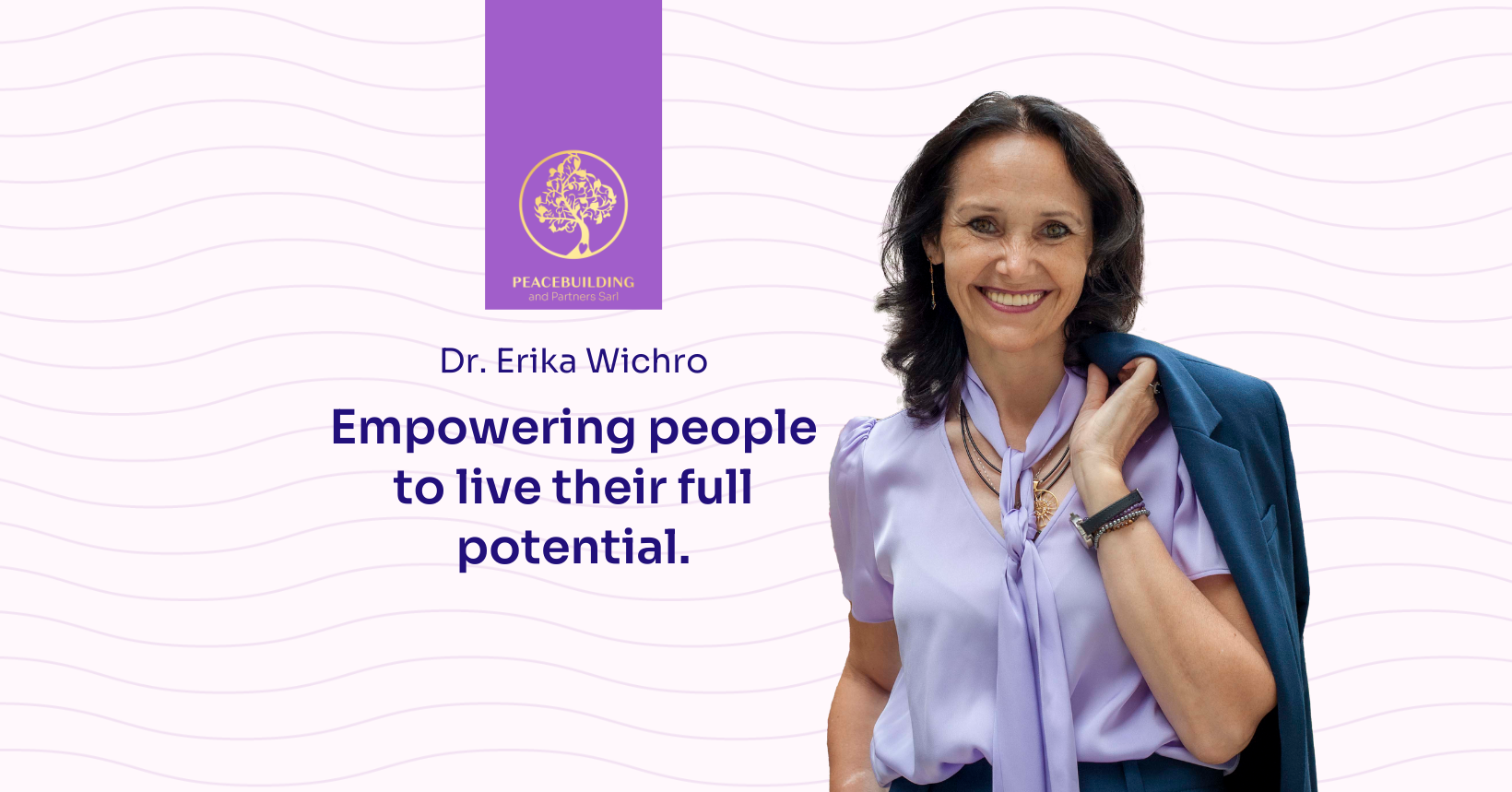 Higher motivation. Better productivity. Reduced staff turnovers - and better engagement overall. The stuff that all companies dream about - and many end up spending large chunks of their budget trying to achieve.
Workplace consulting is about to change with Dr. Wichro's strategies - battle tested during the world's worst health crises, and perfected over her three decades of experience.
Dr. Wichro and Peacebuilding and Partners SARL leverage her work in crisis management and peacebuilding to create multi-disciplinary solutions for modern team-oriented businesses.
Focused on helping its corporate clients reap the benefits of a peaceful environment, Peacebuilding and Partners SARL undertake a thorough assessment of each client's goals and challenges to create a tailored action plan. Depending on your unique needs, the company provides strategic consulting to increase employee productivity and motivation, decrease sick leaves and staff turnover, and create a robust and resilient workplace.
The strategies used as the pillar for each company's workplace optimization plans are based on Dr. Wichro's extensive international peacebuilding and conflict resolution efforts, from her Master's research on peacebuilding and its impact on public health in Rwanda to modern crisis management during the Covid-19 pandemic. By activating all the potential factors involved in facilitating conflict resolution and peace efforts, Dr. Wichro helps you create thriving business environments that foster productivity, team engagement, and overall business growth.
With her services, Dr. Wichro strives to democratize access to effective peacebuilding strategies by providing high-level consulting to both public and private sector clients.
A spokesperson for the company said: "Dr. Erika Wichro established the consulting business in 2018, following her personal experience on how important collaboration between different sectors is - from politics and law to economics, health, public health and civil protection."
"Her interdisciplinary experience comprises over 25 years in health, including medical research and over 10 years in worldwide health emergency and humanitarian crisis management," they added.
Dr. Wichro's experience includes active work in health emergencies including Ebola, Bird Flu, and Covid-19, working both independently and with the World Health Organization. As international public health expert and crisis management specialist, Dr. Wichro has worked in areas ranging from the Pacific Island Countries to Afghanistan, Pakistan, and Austria.
Transform your workplace by implementing effective peacebuilding strategies with Dr. Wichro - go to https://peacebuildingpartners.com to get started!