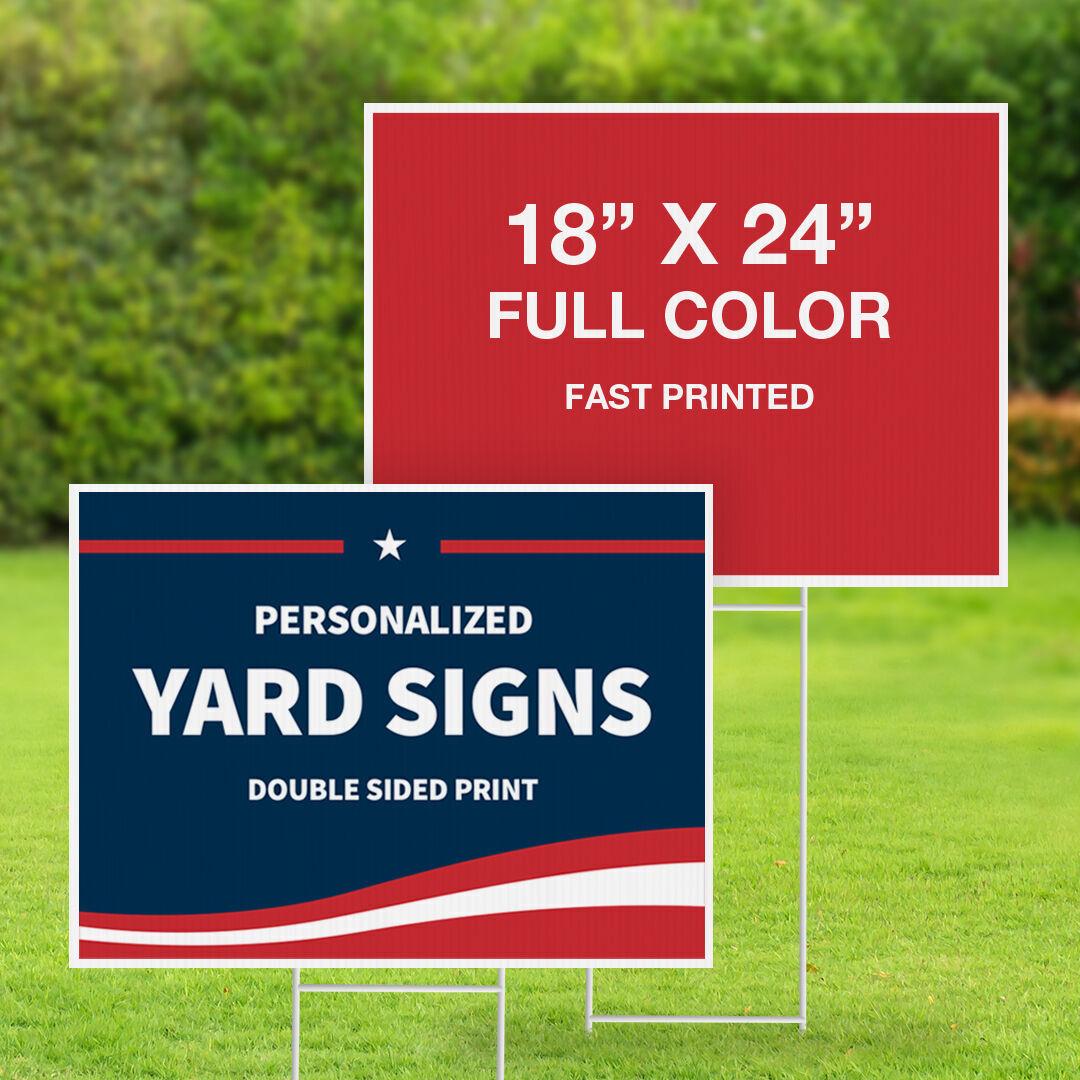 Whether you're trying to increase political engagement in your area or you want to get the word out about a key campaign message, this sign design specialist can help!
The latest move provides politicians, supporters, and activists with a proven method for increasing visibility. Each sign helps to create name recognition and encourages engagement between voters and your campaign itself.
Create your dream design at: https://bigdaddyssigns.com
Through boosting supporter engagement and building local community, the newly expanded yard sign service provides you with a versatile marketing method. The advertising signs are especially effective in rural communities, as each design can be placed in the yard, in fields, or on banks close to prominent locations.
You can use the online design tool to create your own signs or customize pre-made templates. Space is available for logos and full-color images, and experienced graphic designers are available to help throughout the process.
Orders can be made in a variety of sizes, beginning with 100 signs and rising to 1,000 depending on your requirements. Each branded yard sign can be paired with vehicle magnets or any of the other banner options available on the company website.
Whether you want to create corrugated plastic signs or aluminum pieces, they are weatherproof and lightweight enough to move easily from one location to another.
Additional details are provided at: https://bigdaddyssigns.com/political-specials
Big Daddy's Signs strives to provide you with an affordable and durable option for your brand awareness campaigns. Because each sign is easy to install, you can raise awareness for messages or talking points with local, highly targeted advertising.
Having sold over 8.1 million signs to date, the experienced designers continue to provide you with an engaging way to reach local foot traffic or drivers.
Each sign is made with long-lasting durability in mind, with advanced printing equipment that achieves a high-quality and accurate finish. In addition to yard signs, the team provides branded advertising solutions for businesses, schools, and other clients.
A spokesperson for the company states: "Our affordable political signs will help you get the word out about your campaign. Whether you are promoting a political campaign or event, our custom political signs help you get the job done."
If you're looking to make an impact with your next marketing strategy, create your own yard signs now!
Check out https://bigdaddyssigns.com/test-signs for any extra info you need!