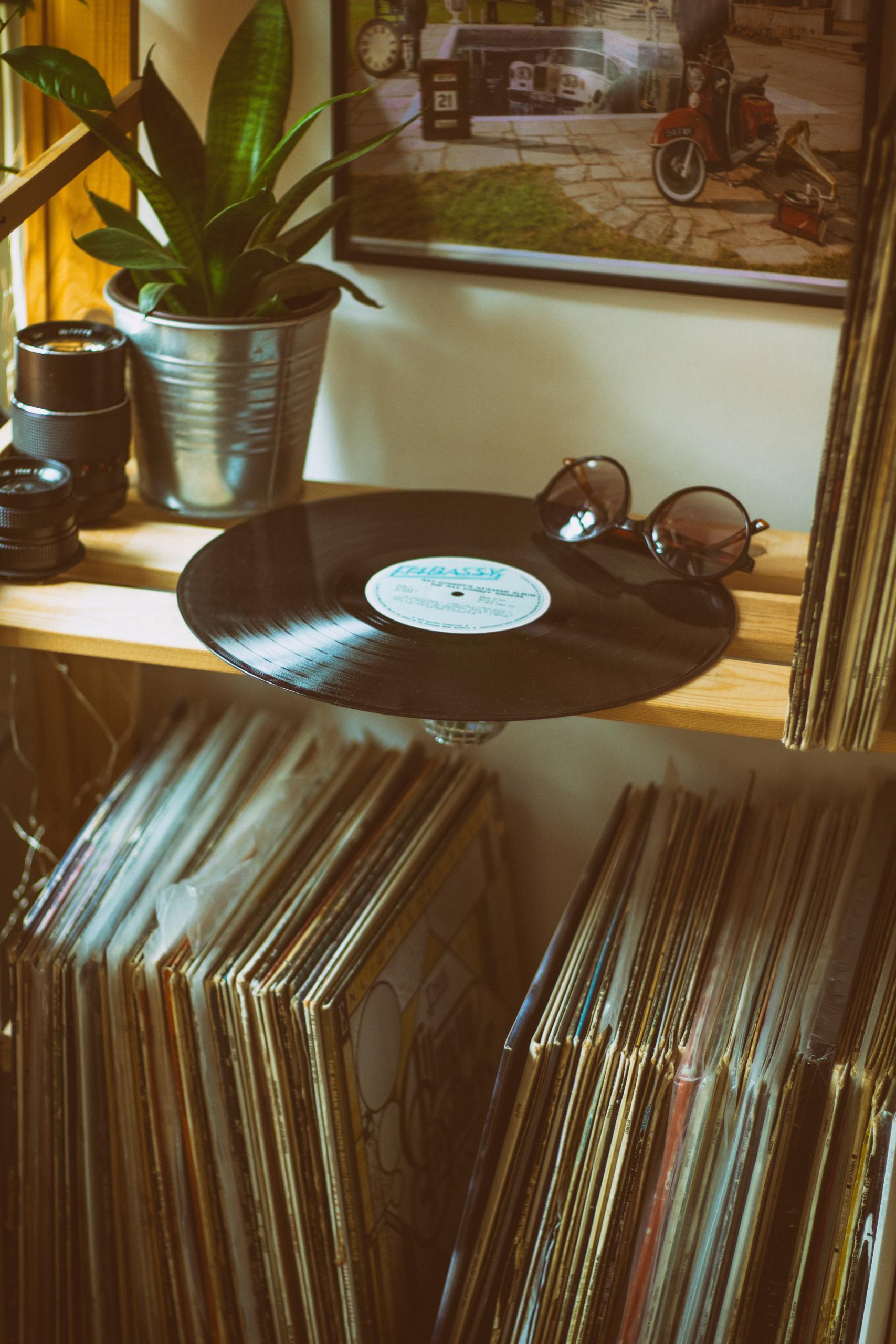 The article walks you through every step of the vinyl record production process, including lacquer cutting, electroplating, center labels, inner sleeves and record jackets, test pressing, and more. Along the way, you will learn all the things that could make it more expensive, and some tricks that will help you keep costs down.
Go to https://www.bythebarricade.com/how-much-does-it-cost-to-make-vinyl-records for more information.
As you're probably aware, the music industry, in general, is now heavily focused on digital mediums. However, more of us now recognize that vinyl records are a more faithful representation of what the artist actually played. Given the growing interest in this format, By The Barricade helps you understand how you can have your own vinyl records pressed, and what budget you'll need.
Vinyl records have been experiencing a renaissance of sorts for almost 20 years. However, the format exhibited a significant surge during the pandemic, with the Record Industry Association of America reporting an almost 30% increase in sales in 2020 alone. Indeed, that year was the first time that vinyl outsold CDs since the 1980s.
The higher demand and much better sound quality might be making you consider your own vinyl pressing. In response, By The Barricade's article breaks down each element of the production process, highlighting areas that will increase your costs.
Some factors you need to consider include the size and weight of the record, music length, the number of records being produced, and packaging options. The article states that a single pressing could cost you anywhere from $5 to $20, while a run of 100 could cost between $450 and $2,500.
About By The Barricade
Covering a wide range of music industry topics, By The Barricade offers interviews, album and concert reviews, the latest news items, and more. As with the article detailed above, the magazine also provides regular advice and guidance if you want to become more involved in the music business. An in-house record label, known as Awfully Good Records, is also now available.
A company representative recently stated: "The creation of vinyl records is a bit of a process. Given the unique manufacturing process, it is easy to let the cost of these records get out of hand. Having a bit of knowledge beforehand will help you understand what you need to know when producing a vinyl record."
If you're interested or involved in the music industry, By The Barricade is your go-to source of current news.
Plan your vinyl record pressing today. Check out https://www.bythebarricade.com/how-much-does-it-cost-to-make-vinyl-records so you can learn more.