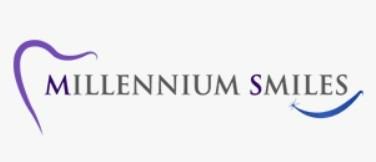 Temporomandibular is the scientific name for your jaw joint, and it's a very complex part of your body. You might not even know if your TMJ is causing your symptoms, but Millennium Smiles makes it quick and easy to find out.
The state-of-the-art clinic uses technology called joint vibrational analysis, which is a totally pain-free and non-invasive way to check how well your TMJ is functioning. If you're experiencing pain in and around your face, or strange headaches, book an appointment to have your TMJ checked today.
Go to https://millenniumsmiles.com/service/tmj for more information.
If Millennium Smiles does find a problem with your TMJ, there's nothing to worry about. The practice offers non-invasive, reversible therapy that resolves symptoms for 95% of patients. Phase-2, non-reversible therapy is also available. So, if you're one of the unlucky few that has a stubborn TMJ, you still have highly effective treatment options.
Millennium Smiles also now uses a multi-stage approach to treatment of TMD, with the preferred option being non-invasive and reversible therapy that has a 95% success rate. For more difficult-to-treat conditions, the practice can recommend non-reversible phase-2 methods.
So, what is this temporo-thingy, and what are the signs that it's playing up? The temporomandibular joint is one of the most complex in the human body, and any problems can lead to a variety of symptoms. These include pain in your jaw and/or face, unexplained headaches, difficulty chewing, popping noises in your jaw, ringing ears, neck and upper back pain, and several other symptoms.
Given the wide variety of things you could experience, Millennium Smiles states that you might not even know that you're suffering from TMD. The clinic's latest diagnostic tools are designed to make it easier to investigate possible causes. You wear a headphone-like device, and your check-up can be all done in as little as 5 minutes.
"When the temporomandibular joint doesn't function correctly, it can cause pain in several different forms, making it a challenge to treat," a practice representative explained. "Our non-invasive TMJ treatment usually lasts 12-16 weeks and has a 95% success rate of addressing reported symptoms."
About Millennium Smiles
Now working from two locations, on Main Road and Lebanon Road, Millennium Smiles uses some of the latest technologies in the dental industry. In addition to temporomandibular joint dysfunction, the practice offers specialist diagnosis and treatment services for obstructive sleep apnea. Routine, cosmetic, and 24/7 emergency dentistry are also available.
"From the first phone call to set my appointment, all the way through the end, I was seriously impressed with every aspect of my visit to Millennium Smiles," one client recently stated. "The whole team is professional and knowledgeable. For the first time in my life, I can say I'm actually looking forward to my next dental appointment."
If you're suffering from any unexplained headaches or facial pain, see the team at Millennium Smiles for a fast and non-invasive TMJ assessment.
Book an appointment to see the friendly team today. Check out https://millenniumsmiles.com/service/tmj so you can learn more.