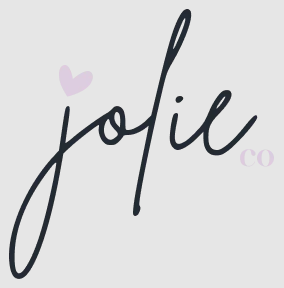 Jolie Co knows that a belly ring is the centerpiece of any outfit, and they want you to rock this year's most fashionable accessory in style.
All the new belly rings in their collection are made from 14K yellow or white gold and feature diamonds-like moissanite and semiprecious gemstones like topaz, rose quartz, amethyst, peridot, citrine, tanzanite, and more. Jolie Co is proud to now be offering you more luxurious and sophisticated pieces that embrace 2022's biggest piercing trend, the belly ring.
Go to https://jolie-co.com to find out more.
The release of their new collection coincides with the resurgence of belly piercings amongst Gen Z. Now known as TikTok's trendiest piercing, Jolie Co knows what InStyle Magazine recently suggested, that the belly ring is back, but this time it's chic.
As such, with their new collection, the brand is channeling a more high-end and high-quality style than when the belly ring first became popular back in the early 2000s.
The way that the jeweler's new belly rings work is that shoppers can choose their preferred gold color and stone type, for their belly ring; Jolie Co has square, emerald, teardrop, round and heart cut stones.
Once a shopper has found their perfect belly ring, they can choose to purchase from the jeweler's large collection of diamond-like moissanite and semiprecious stone detachable charms. These charms mean that without having to replace their bar, which is often difficult without the assistance of a piercer, wearers can still enjoy changing up their look to match with other accessories. They can also use the detachable charms to create a coordinated look when they are getting dressed up for a special occasion.
These charms are lightweight and crafted with 14K gold vermeil for a durable and long-lasting finish. You can choose from mini single-stone looks or longer multi-drop configurations like their popular new XTRA Heart Gemstone Charm, which has two rose quartz and two white topaz stones.
Jolie Co Inc. is on a mission to offer personalized belly rings to shoppers, anywhere in the world.
A spokesperson for the jewelers said, "Jolie Co stems out of our desire to create a sophisticated collection of fine belly rings and dangly charms that are interchangeable, so that you can mix and match to create your own personal look as often as you want."
You'll want to flaunt your fabulous body every day of the week with a Jolie Co natural stone belly ring.
Visit https://jolie-co.com/blogs/inspiration to get inspired and then pick out your favorite base ring and your new set of detachable charms.