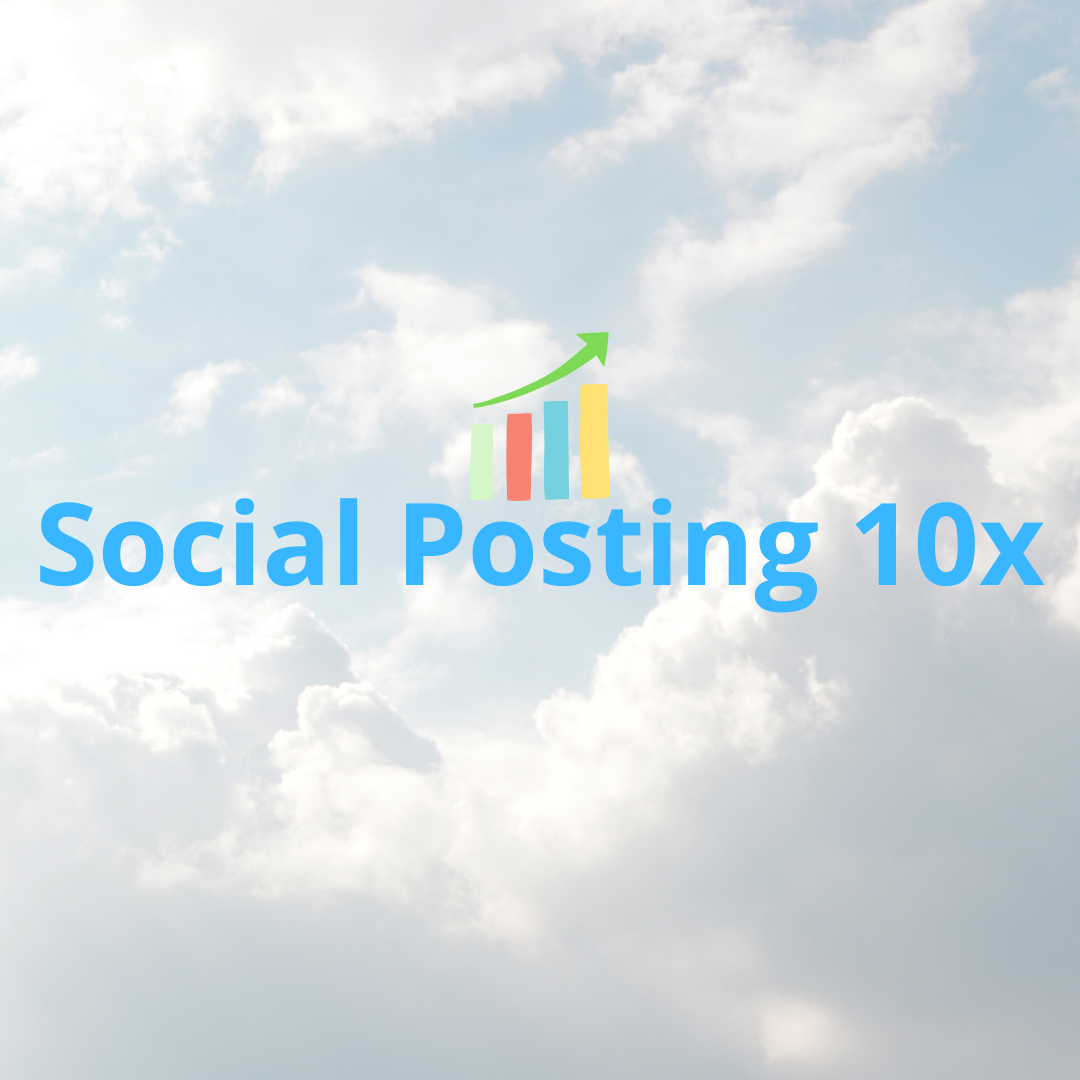 If your business is in need of a great social media campaign but you don't really know much – or anything! – about social media, Social Posting 10x is here to help!
Social Posting 10x is a new done-for-you (DFY) social posting service. The company provides unique content posted daily on various social media platforms.
The marketing service strengthens your online visibility and improves customer relationship management (CRM). Social Posting 10x publishes consistent and ultra-specific material that gives your brand the opportunity to speak directly to your target audience.
Learn more about it at https://socialposting10x.com
The goal of the solution is to promote you to improve your brand image and customer trust. By leveraging social media, Social Posting 10x also helps you build a more profound customer experience journey through specific messaging.
How, you may ask? It's simple. People trust what they see consistently and often. If your brand can post great content every day, more people would be like, "Hmm, maybe I should give them a try."
The company uses a six-pronged approach in developing a custom solution for you: engagement, visibility, traffic-driving, branding, social strategy, and content. Each campaign is tailored to your unique brand and is written and designed by in-house authors who attempt to engage the target audience, build trust, and drive online visibility.
There are five different packages to choose from, which vary in how many social profiles are allotted for you. Regardless, all packages develop content based on where your target audience is located. Not all social media platforms are the same, so content is customized to every project.
Additionally, Social Posting 10x develops a posting schedule with custom posts published to promote your company events, promotions, celebrations, discounts, etc. From developing your marketing strategy to managing your social media campaigns, the agency provides you with an all-in-one advertising solution.
The DFY social posting service can be used for almost all businesses. New campaigns will start within two business days from the contract agreement.
A spokesperson for the company said, "Anyone knows it's almost impossible to make social marketing for your business work unless you can do it at scale. Either you don't want to do it yourself or you don't have the time, let alone the tools, knowledge, and inclination, to do social media marketing right. Our DFY social content and posting service makes all the hurt and the headaches a distant nightmare."
Go to https://socialposting10x.com so you can learn more.