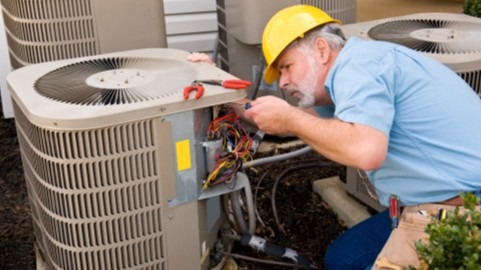 Picture this: the hot Arizona weather hits, and you're sweating just sitting still. So you fire up your air con unit when disaster strikes; it isn't working and you now wish you got it checked before summer - good luck finding prompt help now that all AC guys are fully booked well into September!
Instead of waiting until it's too late, call the professionals at Clark Heating and Cooling for a professional maintenance and repair service.
The air conditioning services from the Arizona company can check that your AC units are ready and working to their maximum efficiency in preparation for the coming spring and summer months.
Visit https://www.clarkheatandcool.com for more information.
By providing a complete repair and maintenance service, the Arizona company's team can repair the root cause of your AC unit's failure, which in turn improves its effectiveness and longevity.
When attending your home, the company's team of expert HVAC specialists can conduct a complete inspection of your AC units and ductwork. This includes checking your unit's equipment performance, airflow, filtration, and air quality.
The maintenance services from Clark Heating and Cooling team can also reduce the risk of future breakdowns by using the highest quality parts on the market with a 1-year parts and labor warranty on their repairs (except topping off or adding Freon to a system). Additionally, the company's technicians are fully certified and licensed to perform repairs at a high, industry-standard level.
As a small independent business, the company focuses on positive customer interactions and serving the local community. Using the Hawaiian principles of the 'Spirit of Aloha' when dealing with customers, the company's team understands the need for fast, same-day services without upsell pressures or hidden costs.
Based in Peoria, the company's services are available to you throughout the Phoenix, Arizona region, including Glendale, Scottsdale, Tempe, and Mesa.
A recent customer of the HVAC company said, "Thank you for being prompt when we need you. Clark Heating and Cooling is our go-to company. The integrity and compassion they have for their customers is amazing."
Make sure your home's AC unit is working to maximum efficiency before the hot Arizona weather hits with Clark Heating and Coolings' maintenance services!
For more information, you can visit https://www.clarkheatandcool.com/ or you can call (602-793-2477)