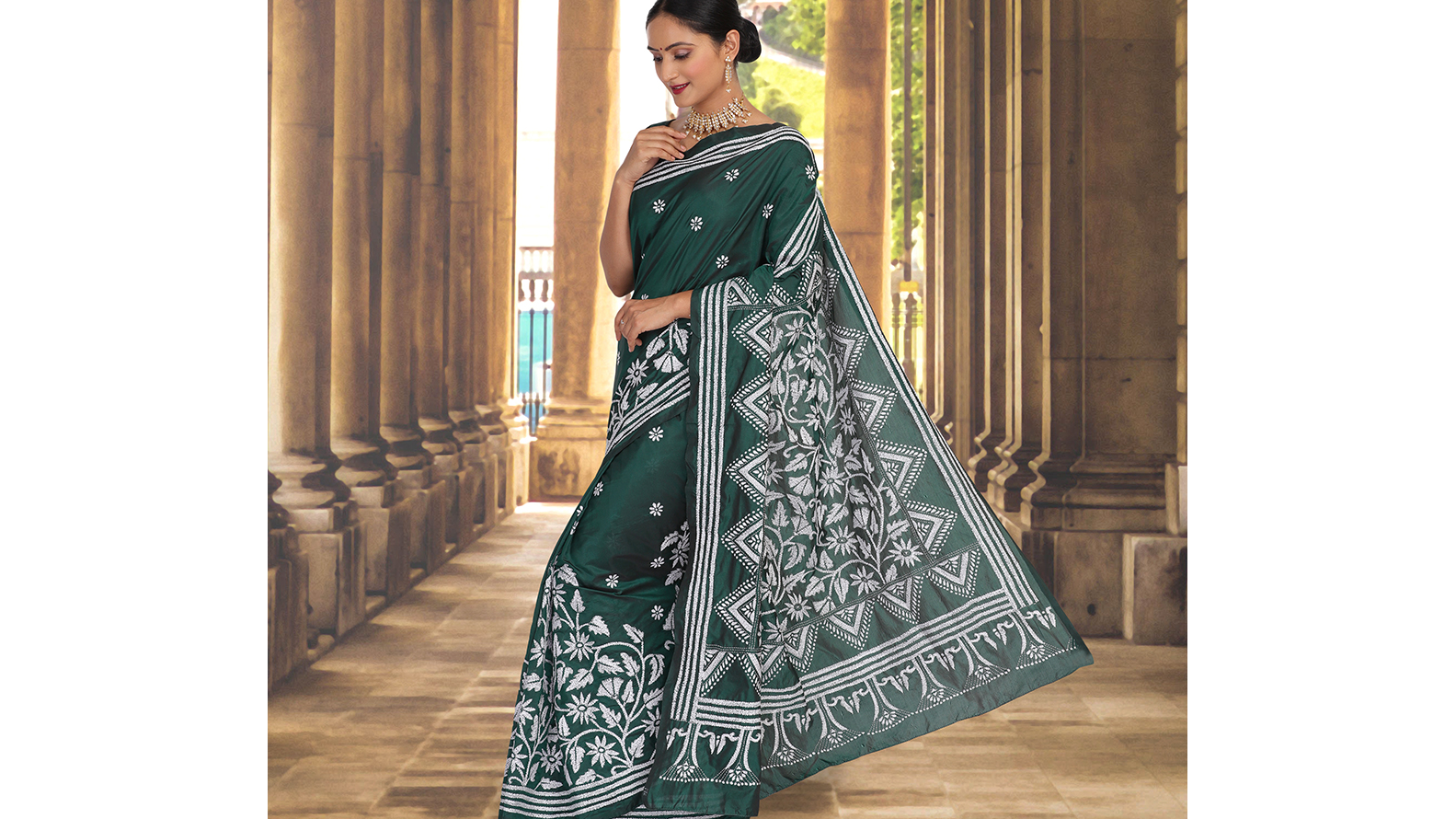 For the finest sarees in the US, you need Chiro's By Jigyasa. Transform yourself with their sumptuous fabrics and exquisite handcrafted pieces.
Chiro's By Jigyasa's new saree (or sari) collection includes an expansive array of color and design selections you're sure to love, including in the enduringly popular and elegant Patola style as well as in the intricate and ornate embroidered style of the Kantha stitch. With their new additions, Chiro's By Jigyasa continues to showcase why they have become one of the largest and most trusted retailers of Indian formal and day-to-day wear in the United States.
Go to https://chirosbyjigyasa.com/collections/sarees to find out more.
Their new collection has been launched ahead of the upcoming holiday season. With Christmas and New Year fast approaching, two holidays that have become very significant to Indian Americans, Chiro's By Jigyasa knows that you're likely looking for a formal saree that will turn heads and light up your festive celebrations.
In particular, the store is proud to be offering you their new Kantha silk sarees. This refined style of detailed embroidery comes from the eastern regions of India and is renowned for its aesthetic layering and handmade quality.
Popular additions to Chiro's By Jigyasa's site in this style, that you can select from, include their Gray Color Kantha Work Sari. This saree features richly detailed floral embroidery in fall- and winter-inspired hues like ochre, mustard yellow and midnight blue. If you are after a more single-hued look, the store recommends their Hand Embroidered Kantha Work Sari in Yellow to you. This bold and bright choice is accented with traditional embroidered white flowers and vines.
Alternately, if a Patola saree is more your style, Chiro's By Jigyasa has new items like their elaborate Benarasi Kota Patola Sari in Black. This distinctive piece features a bold geometric print with ruby red and deep fuchsia accents and fringing.
In addition to their new Patola and Kantha silk sarees, you can also shop from Chiro's By Jigyasa's constantly updating line of silk and cotton sarees, including in the similarly ever-popular Katan, Banarasi and Jaal styles. The store also has hues that are sure to suit you, from dark sumptuous shades to bright primary colors and dreamy pastels.
A spokesperson for the retailer said, "The tale of Chiro's By Jigyasa begins with an appreciation of charismatic Indian fashion, that never misses a chance to stun a global audience. From head to toe, our traditional bridal dresses, sarees and kurtis are designed with great attention to detail in glitz and glam never experienced anywhere else."
These holidays make sure you're the most glamorous and colorful woman in the room with Chiro's By Jigyasa.
Visit https://chirosbyjigyasa.com/collections/sarees to pick out your favorite festive season saree today.