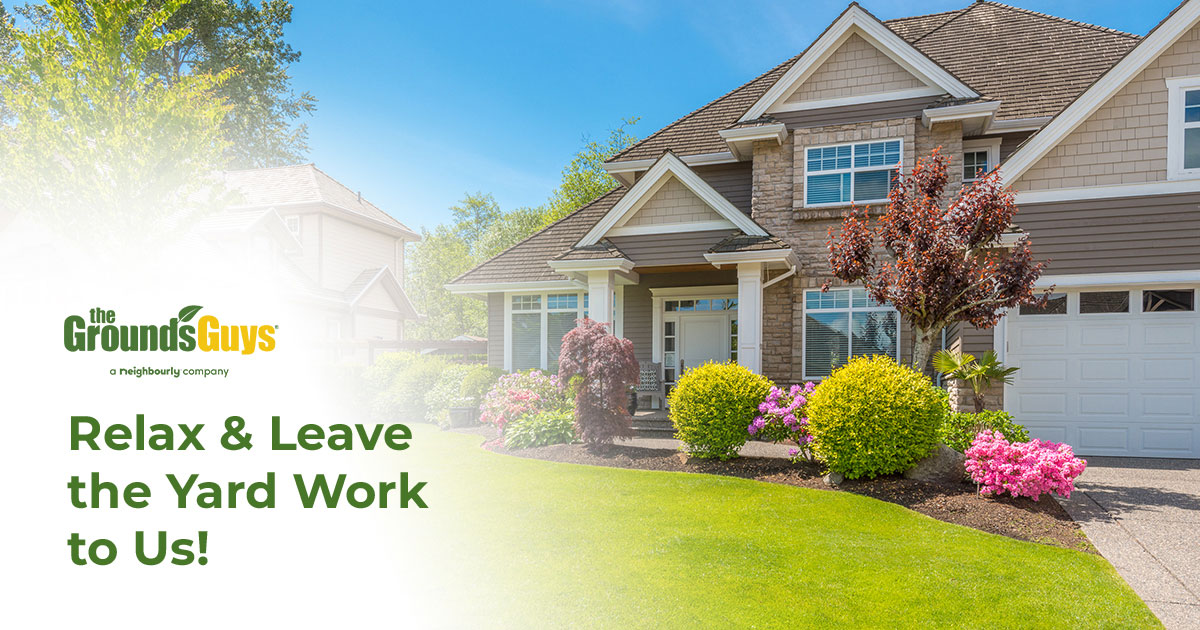 The truth is, if you're like most people, you want to spend more time outdoors anyway – whether tending to your vegetables or grilling on the deck. Or just hanging out and enjoying nature.
The Grounds Guys, based in Woodbury, Minnesota, now provides softscape and hardscape groundskeeping services, including the building and design of stone walkways, walls, and staircases.
Check them out at https://www.groundsguys.com/woodbury-mn
The company, a member of the Neighborly franchise of home repair/improvement companies, now also offers a seasonal color program to ensure that your property – whether residential or commercial – appears lovely and lively throughout the year, with flowering annuals and seasonal varieties.
The current value of the landscape services market in the U.S. is almost $120 billion. When the value of residential construction grows – including spending on privately owned home improvements – the need for lawn, tree, and garden care increases. As the pandemic and remote work pushed – and kept – more Americans at home the last couple of years, several landscaping trends have emerged, such as backyard birding, renewed interest in native plants, and – especially – edible gardens. More homeowners look to grow their own food, typically planting vegetable gardens in raised beds on their properties.
The Grounds Guys incorporate stone and structural elements into the design of organic landscapes that typically include some combination of plants, trees, shrubs, and flowerbeds. The firm resolves any drainage issues on your property and installs features customized to your preferences. Examples include patios, pavers, retaining walls, decks, outdoor lighting, fruit trees, and fountains.
The company also provides residential lawn maintenance and lawn care services, including mowing, fertilization, pruning, sod installation, and tree work. Its regular maintenance services, performed with state-of-the-art tools, keep your landscape lush and prevent your lawn from becoming unhealthy or damaged beyond repair. The company features three different models of lawn care – traditional, hybrid, and organic – tailored to your wishes and expectations.
The Grounds Guys of Woodbury is a full-service lawn care, landscaping, and snow/ice management company dedicated to ensuring that your property always looks its best, whether it's a small home or a large business.
One customer recently commented: "I used this organization to produce a landscaping project for my home. They gave me professional service, beautiful landscaping and educated me on best practices for my plants and lawn – all at an extremely competitive price. I highly recommend their service."
And you'll like the Ground Guys team. Everyone always says they're very down to earth!
Go to https://www.groundsguys.com/woodbury-mn and decide for yourself: do you want a patio with petunias or a pond with parrotfish? Or piranhas! Hey! That's an idea!