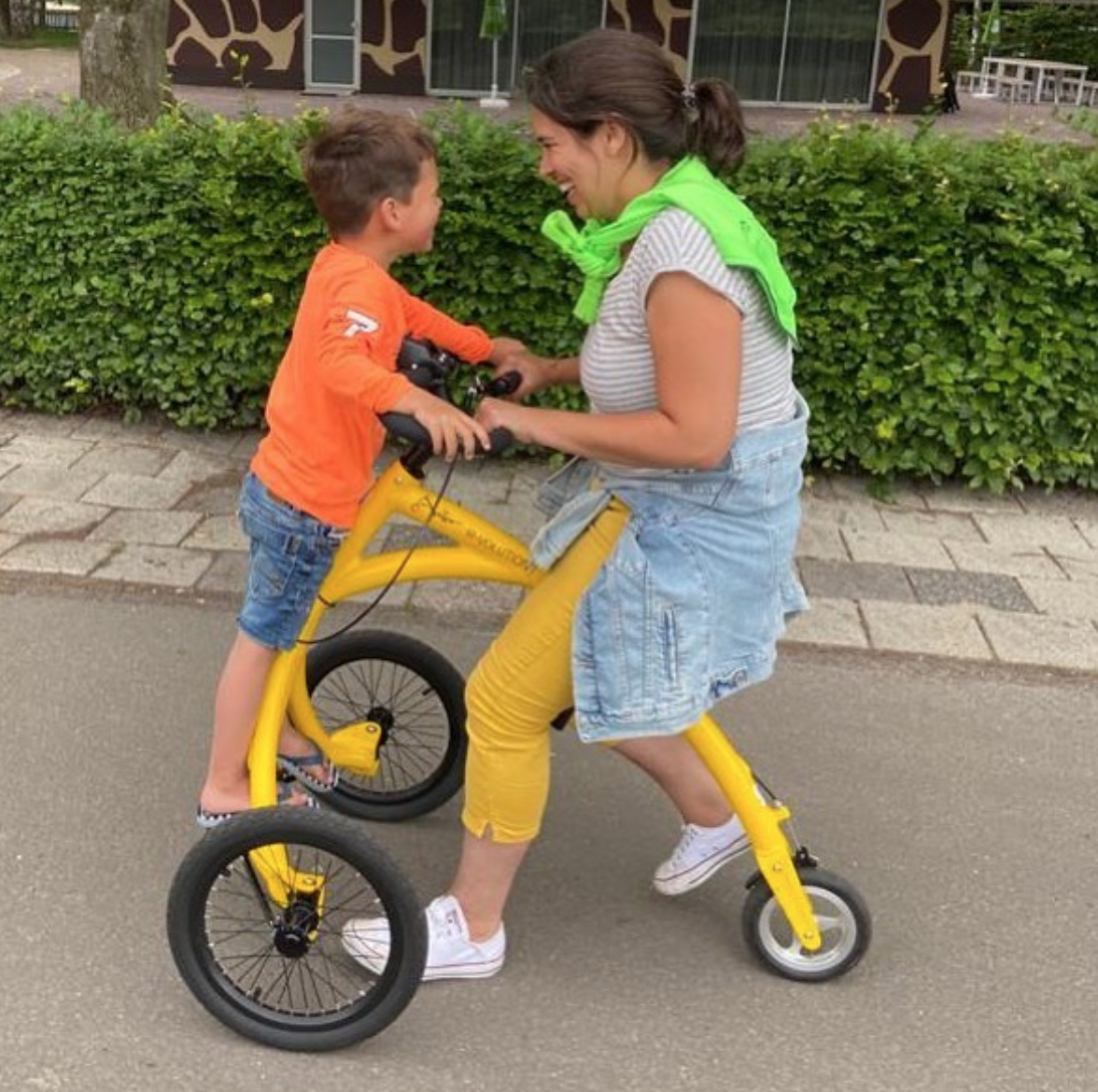 Do you have limited mobility? Has an injury or a medical condition left you dependent on others to get around? Now there's a new way to stay active and keep the blood flowing - get moving again with the Alinker - a walking bike that's really going places!
The Alinker is a state-of-the-art non-motorized bike without pedals, featuring an adjustable saddle and handlebars. The bike is custom-designed to help those with physical impairments regain freedom of movement and a measure of independence. Time to saddle up?
Don't be defined by your disability - let your mind lead the way and the Alinker will help your body follow. More details at https://thealinker.com
The Alinker's unique design underlines the maker's commitment to challenging society's assumptions regarding disability. If you have limited mobility, the walking bike helps you stay active, regain strength, and live a more fulfilling and sociable life.
The ethos behind the Alinker sets it apart from other mobility aids which, traditionally, are technical solutions to what society inherently sees as problems. Studies suggest that around 50% of wheelchair users can still use their legs but, through a need for physical support and a lack of viable alternatives, end up using a device that does nothing to encourage movement or stimulate muscle groups.
Do you identify as an active person but have found your mobility compromised due to injury or physiological impairments? The Alinker can help! It's already being used by people with Parkinson's, multiple sclerosis, rheumatoid arthritis, cerebral palsy, and spinal cord injuries as well as those recovering from strokes or undergoing post-surgery rehabilitation.
A responsive and intuitive design enables you to navigate curbs, slopes, and canted pathways with confidence. The Alinker is also foldable with removable wheels, making it easy for you to transport and use whilst traveling.
Other features include a rear brake, a handbrake, a quick-release saddle, and a robust stand for secure parking. The bike comes in both small and medium sizes with orders currently fulfilled within two to four weeks.
About Alinker
The company is the brainchild of Dutch designer, architect, humanitarian, and inventor BE Alink. Inspired by her aging mother's aversion to traditional mobility scooters and walking aids, she set about designing a bike that empowered people who weren't content to be defined by the physical challenges they faced. Learn more at https://thealinker.com/pages/how-it-works
A spokesperson says, "Our mission is to create revolutionary ways for people who want to live an active life, despite existing or developing mobility challenges. Our goal is to make it as easy and fun as possible for people to stay physically active, socially connected, and emotionally engaged in the community."
The Alinker continues to make mobility more accessible for millions across the US and beyond. Join them today!
For more info, go to https://thealinker.com/products/the-alinker
Don't let society tell you what you can or can't do. Stay active and part of your community regardless of disability with the Alinker!